Arizona Can Challenge Medicaid Expansion, Death Sentences in Maryland Commuted, Will Gas Savings Bring a Happy New Year?: P.M. Links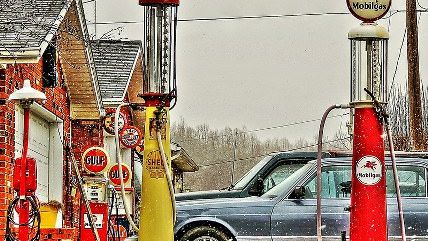 Credit: dok1 / photo on flickr

Arizona's Supreme Court will allow a lawsuit challenging the state's Medicaid expansion to move forward. The expansion was supported by outgoing Republican Gov. Jan Brewer, but challenged by Republican lawmakers.

Ourgoing Democratic Maryland Gov. Martin O'Malley has the commuted the sentences of the state's four death row inmates to life in prison without parole. The state abolished the death penalty two years ago, but it only applied to new convictions.
Uber claims a Chicago driver charged with sexual assault was not authorized to be driving for the company and was using an account in his wife's name.
Topping this year's list of words Lake Superior State University wants to banish is "bae," which if you've never heard before has become slang for boyfriend or girlfriend. Also on the list is "polar vortex," "swag," "takeaway," and "enhanced interrogation," among others.
With the drop in gas prices, AAA is predicting drivers may save $75 billion at the pump next year.
And with that, the links are off to drink champagne and yell numbers at strangers to count down to the end of 2014. Happy New Year!
Follow Reason on Twitter, and like us on Facebook. You can also get the top stories mailed to you—sign up here. Have a news tip? Send it to us!