Philadelphia Drops Two Asset Forfeiture Cases Amid Legal Battle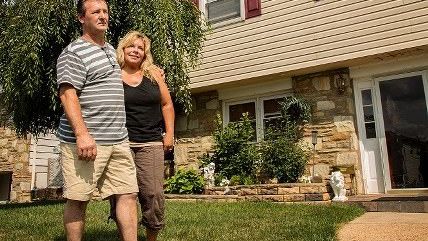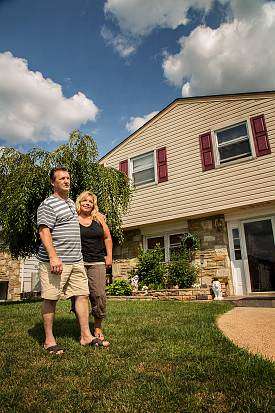 Chalk up yet another win for the Institute for Justice (IJ), or at least the beginnings of a win. They filed a federal class-action lawsuit earlier in the year to try to block Philadelphia's abusive civil forfeiture program. They argue it's one of the worst in the country, using a complex, obtuse bureaucratic process to snatch homes, cars and other properties from residents without ever even charging them with crimes.
Today Philadelphia's district attorney's office has dropped the civil forfeiture proceedings against two families IJ is representing. Philadelphia will no longer seek to take the homes of Christos Sourovelis and Doila Welch. IJ is celebrating, but will still be pressing forward with its federal suit:
"After months of uncertainty, my family can finally rest easy knowing that our home is our home again," said Christos. "I've lived in Philadelphia for over 30 years. I never thought it was possible for the police to just show up at my doorstep without notice and take my house when I've done nothing wrong. But that's exactly what happened to me and my family—and we're not alone. That's why we're going to keep fighting for everyone still trapped in Philadelphia's civil forfeiture nightmare."

"We are pleased that Christos and Doila's families will be able to enjoy their homes for the holidays," said Darpana Sheth, an attorney with the Institute for Justice, which is representing the plaintiffs in their challenge to Philadelphia's program. "Unfortunately, the same cannot be said for many other Philadelphia families. Philadelphia law enforcement continues to use its system of robo-forfeitures to pad its budgets with millions in unaccountable funds by stripping innocent people of their rights and property."
Sourovelis ended up a target when his son was charged with dealing heroin. Read more on his case here. Welch's home was threatened when her estranged husband was caught dealing small amounts of marijuana. Read more about that case here.
This has been a year for asset forfeiture abuse to really get some national attention. It's the focus of an ongoing Washington Post series and has been highlighted on both The Daily Show and Last Week Tonight with John Oliver, the two shows that currently (whether we like it or not) serve as our cultural barometer to determine whether a news topic has sticking power.
Below, watch the video from IJ explaining exactly how brutal Philadelphia's civil forfeiture process actually is: