Jeb Bush 'Actively Exploring' Presidential Run, Mom Calls into CSPAN to Scold Bickering Pundits (Her Sons), Vox Is Confused About How Milk Is Made: P.M. Links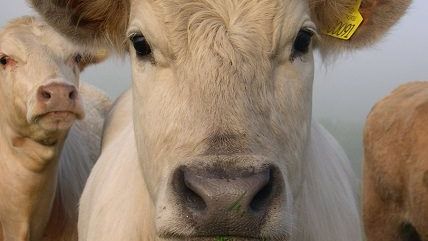 Pikaluk / Flickr

The Taliban attack on a Pakistani military school is over. All the terrorists were killed, but 145 people—most of them kids—died in the horrific attack.

Jeb Bush is "actively exploring" a run for the presidency. Can he win?
Anti-gun surgeon general nominee approved in 51-43 vote.
Political activists and brothers Brad Woodhouse and Dallas Woodhouse were arguing on CSPAN when the program took a caller: their mother. She told them to stop arguing before coming home for the holidays.
A federal judge in Pennsylvania ruled against President Obama's immigration dictates in a criminal case, but it's unclear whether his decision would impact national policy at all.
If you ordered Cards Against Humanity's specialty Black Friday product, congrats: it's shit.
Vox doesn't understand where milk comes from.
Follow Reason on Twitter and like us on Facebook. You can also get the top stories mailed to you—sign up here.