For Sale: Ambassador's Slot. Competence Optional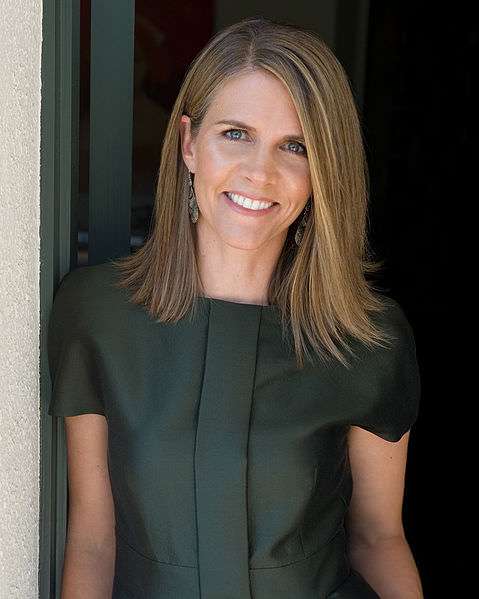 Colleen Bell (pictured) seems like a nice enough person. She's certainly been successful in the television industry as a producer of "The Bold and the Beautiful" (a spin-off of "The Young and the Restless," which, like the show she produces, was also created by her in-laws). She even speaks conversational Spanish, which might not be as helpful as she'd wish in her new posting as ambassador to Hungary. But she's been really effective at packaging donations to the political campaigns of Barack Obama, which is not the sort of thing that hurts your prospects of a political appointment when Obama is president of the United States.
Bell is certainly not the first political appointee to grace the State Department—nor the least likely. Noah Mamet's appointment as ambassador to politically volatile Argentina, a country he's never visited, seems just as eyebrow-raising. And let's not forget Shirley Temple Black's roles as ambassador to Ghana and Czechoslovakia under President Ronald Reagan (though both countries could, no doubt, have benefited from a cheery rendition or two of "On the Good Ship Lollipop").
In fact, ambassadorships have long been effectively for sale. The American Foreign Service Association—basically the labor union for career diplomats—tracks ambassadorial appointments and breaks them down by career and political, with a note as to whether nominees are political campaign bundlers. Bell and Mamet are both bundlers. So far, 35.2 percent of President Obama's appointments to ambassadorial posts have been political rather than career. That compares to 29.8 percent for George W. Bush and 28.6 percent for Bill Clinton. Yes, political appointments are pay-offs for services rendered. For her part, Bell's services include $500,000 or so in bundled donations, coupled with what is apparently total ignorance about Hungary's role in the greater scheme of things (hint: it's near Russia).
If you're curious, Colleen Bell's Certificate of Demonstrated Competence for the role of Ambassador to the Republic of Hungary is here (a full list for appointees is here). Yesterday, she and Mamet were confirmed by the Senate.
Reason is your voice in debates about politics, culture, and ideas. Our annual Webathon is underway and your tax-deductible gift will help us fight against big government, crony capitalism, the drug war, and so much more. For details on giving levels and swag, go here now.