Free Speech and Free Jazz
A documentary captures the life of civil libertarian and music critic Nat Hentoff.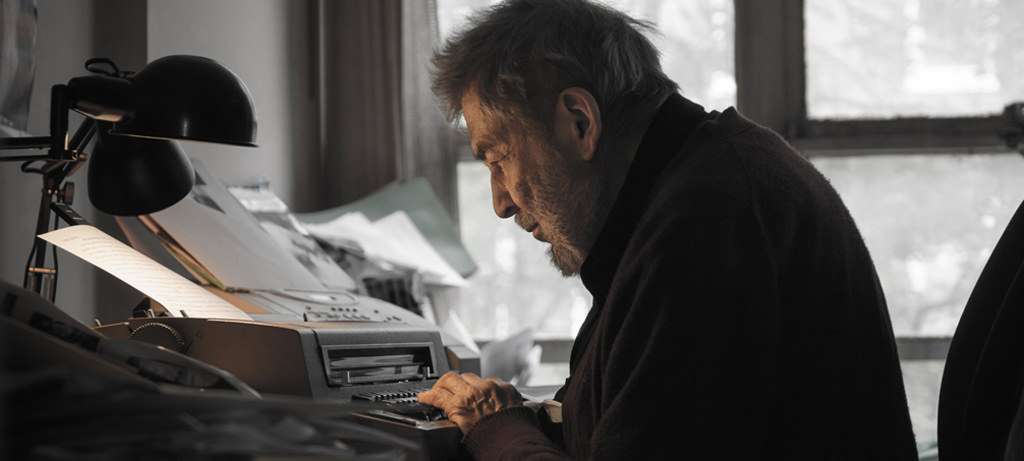 For well over 60 years, Nat Hentoff has been a one-of-a-kind public intellectual, an unrelentingly outspoken champion of both modern jazz and all of the liberties that flow from the First Amendment. In The Pleasures of Being Out of Step, a new documentary directed by David L. Lewis, we hear Hentoff explaining these twinned inspirations. "The reason we have jazz," he says, "the reason we have almost anything worthwhile, is the fact that we're a free people. And that came about because of James Madison, and those improvisers."
Lewis does a superb job of illustrating Hentoff's long career with firsthand interviews of the man himself and many of his colleagues, with classic musical performances and vintage TV footage. At one point we see the long-departed comedian Lenny Bruce, sucking on a cigarette and addressing the camera directly, saluting Hentoff as a fellow hipster. (Hentoff was one of the rare critics who was valued by trailblazing artists.)
The son of Boston Jews, Hentoff started out as a teenage radio host in his hometown—"the most anti-Semitic city in the country," he recalls unfondly. He moved on to the jazz magazine DownBeat in the early 1950s, where he became one of the country's most perceptive critics, championing the work of such now-celebrated players as Thelonious Monk, Miles Davis, and Sonny Rollins. He turned the writing of album-cover liner notes into an art, perfecting this craft for records by Ornette Coleman, Miles Davis, John Coltrane, and even—in a side trip—Bob Dylan. ("He told me stuff that wasn't true," Hentoff recalls with a chuckle, "but I got the essence of him, I think.")
He also became a record producer, going into the studio with such musicians as Cecil Taylor, Coleman Hawkins, and Max Roach and Abbey Lincoln. Wherever there was jazz, it seemed, Hentoff was there. And he helped produce The Sound of Jazz—a 1957 CBS TV special that brought together Lester Young, Count Basie, Billie Holiday, and the inimitable Monk, among many others—which was a landmark of televised jazz that has never been surpassed. (You can still marvel at it on YouTube.)
In tandem with all this activity, Hentoff was also a fearless First Amendment absolutist. When American Nazis announced plans to stage a march through the heavily Jewish city of Skokie, Illinois, Hentoff loudly condemned efforts to stop them from doing so. As he wrote, "James Madison insisted that the greatest danger to liberty is an infuriated majority smothering a minority. Therefore, freedom of speech must be protected against the community itself."
Although he started out on the political left, Hentoff developed points of view over the years—especially during his long tenure at New York's Village Voice—that alienated many leftists. Usually antiwar, he supported the U.S. invasion of Iraq as a humanitarian enterprise. And his unflagging opposition to capital punishment ultimately led him to oppose abortion as well. (Respect for the sanctity of life, he felt, had to be "a seamless garment.")
Hentoff turned 89 years old on June 10. He's white-haired and somewhat stooped now, but he's still sharp, recalling even the most long-ago moments of his extraordinary life with clarity and great good humor. We can hope that it's too early to be talking about monuments to the man, but when that time comes, this film will be a perfect one.