Watch Anthony L. Fisher on Fox News' "Red Eye" Tonight at 3am ET/12am PT (For Real This Time)
Let's try this again. We were pre-empted on Monday night, but in the absence of breaking news tonight, you can watch me gabbing it up on Fox News Channel's "Red Eye with Greg Gutfeld" at 3am ET/12am PT.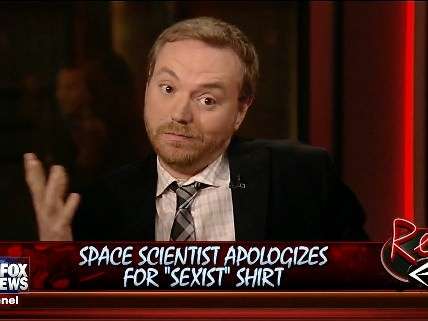 The traditional gang of Greg Gutfeld, Andy Levy and Joanne Nosuchinsky will be there, along with the funny and foul-mouthed comedian Jesse Joyce. Topics bandied about include a newspaper's clumsy apology for publishing a racist anti-immigrant cartoon, an alleged drug deal captured in the background of a Massachusetts local TV news broadcast, and a controversial Playstation ad aimed at naughty young gamers.
The show is also scheduled for re-broadcast Saturday 11/30 at 3am ET and again on Saturday at 11pm ET. Watch it repeatedly!