A.M. Links: Ferguson Protests Continue, Hong Kong Protest Crackdown, EU Opens Anti-Piracy Base in Mogadishu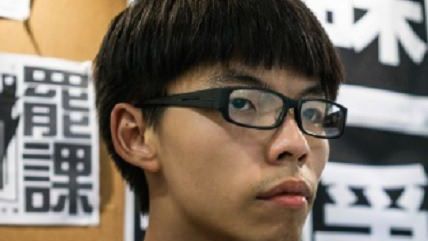 CNN

Protests in Ferguson, Missouri continued for a second night over the grand jury decision not to indict Officer Darren Wilson in the shooting of Michael Brown.

Police in Hong Kong arrested a top student protest leader and cleared a protest site as anti-government demonstrations continue for a second month.
A federal judge overturned gay marriage bans in Arkansas and Mississippi.
The European Union is opening an anti-piracy base in Mogadishu.
Sony will issue partial refunds to resolve Federal Trade Commission charges over deceptive advertising for the PS Vita.
The Seattle Seahawks' Richard Sherman and Doug Baldwin held a press conference to criticize the NFL for fining Marshawn Lynch $100,000 for not speaking to the media.
Follow Reason on Twitter, and like us on Facebook. You can also get the top stories mailed to you—sign up here.