School Considered Canceling Nutcracker Trip To Protect Kids from Christmas Tree Exposure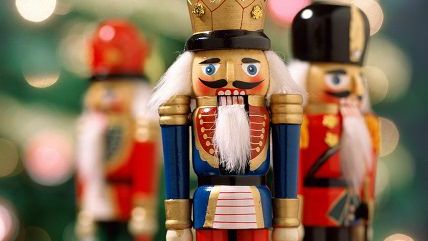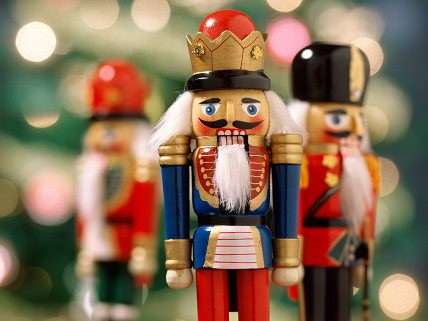 It's a Christmas miracle! An elementary school in a Boston suburb that was going to cancel its annual trip to see The Nutcracker has decided allowing kids to see a Christmas tree on stage will not destroy the non-Christians in the audience. According to whdh.com:
The trip to see the famous ballet has been a tradition at the school for years, but apparently some felt the trip was improper because there is a Christmas tree on the stage.

The issue came to a head at a [Butler Elementary School] PTA meeting Tuesday night. A source said some people were told they were being discriminatory if they supported their kids going to "The Nutcracker."
The controversy was so white-hot, the PTA apparently worked in secret to cancel the field trip:
Some parents of the second graders, who didn't want to appear on camera, told 7News that they're also upset because PTA leaders secretly cancelled the field trip without telling anyone, but word spread.

PTA Co-President Barbara Bulfoni said, "In the past years there were parents complaints as 'The Nutcracker' has a religious content.
You know what? The Nutcracker does indeed have religious content. Everyone in the ballet is celebrating Christmas, a Christian holiday commemorating Christ. Same thing happens in A Christmas Carol, How The Grinch Stole Christmas, A Christmas Story, A Charlie Brown Christmas, White Christmas, Black Christmas (a slasher movie) and—heck—Handel's Messiah.
Are these a terrible influence, one and all? How about all those Renaissance paintings of Mary and Jesus? Should the PTA ban trips to the art museum?
Kids can be exposed to ideas and cultures different from their own and not immediately feel offended. In fact, I'm betting Christian kids could probably survive seeing Adam Sandler's Eight Crazy Nights without insisting afterward that mom burn the tree and leave Santa a bowl of liver and onions.
The Nutcracker is a ballet, not fundamentalist propaganda. I'm glad the Butler School PTA figured that out.