The Future of Money
Four surprising ways we might pay for stuff in the next 15 years.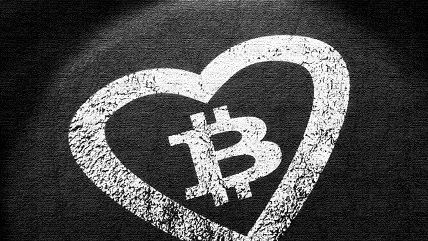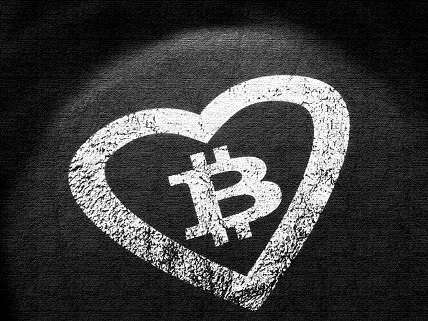 The dizzying rise of Bitcoin demonstrates that money can be more than just pieces of paper issued by central governments. As decentralized computerized networks proliferate, we have entered an era where middlemen are getting squeezed and consumer choice is multiplying. Governments have always wanted to maintain a strong grip on money-for tax purposes, if nothing else-but the way money is made, distributed, and valued could soon change drastically. Here are four (not mutually exclusive) ways money might mutate as we move into a future where convenience and choice are more powerful than government command.
1. Totalitarian
What Is It?
A single currency that everyone everywhere uses for all legal transactions. All transactions are unavoidably recorded. Try to use another currency? You are ipso facto breaking the law, and you are suspected of using that currency for other illegal purposes.
Such a universal currency need not be created by a global government. It could be a private digital currency closely tracked by a central oversight committee. Or it could run on autopilot, overseen by a nonprofit governance structure including representatives from communities, nations, and corporations-which might make it more palatable (though no less totalitarian) in a decentralized world.
Where Does Value Come From?
Government fiat. Legally, you must use it. With all transactions valued in a single currency, knowing the total worth of your holdings is convenient and easy. Despite centralized currency generation, prices would still be the result of decentralized choices of all currency users, as they are today.
How Do You Get It?
By selling a good or service.
Does Government Control It?
At the very least, government has a powerful seat at the table of the nonprofit producing the currency, with access to flagged transactions. If it doesn't own and operate the system, government will demand that transactions be transparent-or at least fully accessible to its own agents.
2. Hidden
What Is It?
The descendant-or rather descendants-of today's Bitcoin. Rather than a single externally imposed universal standard, a diverse range of currencies follow predefined standards; together they make up an international currency consortium. Users don't have to pay active attention to currency transactions or conversions, because computer systems and algorithms will deal with them automatically. Anyone can create a currency/wallet/payment system as long as it adheres to consortium standards. Businesses decide which currencies they will accept for payment, much as businesses can now choose whether or not to accept Bitcoin.
Transactions happen without your conscious need to tend to them, but with working firewalls so no megacorporation or state can track all of your activity. Searchable records are never accessible to parties outside of any individual transaction.
Where Does Value Come From?
Consumer choice. A multitude of issuers create a multitude of different currencies, which denominate many different types of value.
How Do You Get It?
Given multiple sources with disparate rules, you can obtain currencies via, say, traditional trade or gift. But ultimately, individual issuers distribute them based on whatever criteria the programmers choose. One money might involve investment returns à la dividends paid in a new currency. Another might reward certain individual or corporate behaviors-say, carbon-neutral behaviors like bicycle riding or environmental reconstruction.
Does Government Control It?
Government oversight is minimal, though the authorities would doubtless demand a workable model of taxation for every currency under the consortium standard. A situation could occur where transactions in some currencies have different tax rates. Like other businesses, governments can decide which currencies they accept as payment.
3. Reputation Currency
What Is It?
A currency (or set of currencies) that monetize your own actions, reputation, or role in the world. Similar to Whuffie, the system in Cory Doctorow's novel Down and Out in the Magic Kingdom, users' net worths rise and fall based on their perceived usefulness or goodness. Individuals can reward each other for good deeds (such as writing great music) and punish each other for bad deeds (such a knocking over a little old lady in the street). Users with excellent reputations gain access to scarce goods.
Where Does Value Come From?
From aggregate individual experiences and judgments, reflecting a decentralized assessment of your status along multiple dimensions.
How Do You Get It?
You accrue currency based on sharing accurate information about experiences with products, services, and individuals. The most useful information increases in value based on its use. This increases your reputation currency. Your reputation grows when you co-create other people's reputations.
Does Government Control It?
Government need have no role, but such a currency could be a platform for a transparent "good citizen" reputation system, with the state acting as a supposedly objective reviewer offering judgments on citizens and corporations within its borders. If citizens demanded it, government could also generate a currency of the commons, for instance, to help meet environmental goals-corporations could gain currency by abiding by sustainability or conservation guidelines. This would allow officials to reward "good" behavior without heavily regulating "bad" behavior.
4. Ethics-Encoded Intelligent Currencies
What Is It?
Computer-generated currency with specific ethical values built in. Say you believe it is important to support locally produced food. You can choose to use a currency with that value encoded in it, then use that currency to purchase goods that are in line with those values. Your digital wallet seamlessly conducts exchanges to obtain the right mix of currencies to reflect your beliefs at the moment. And when those beliefs change, those currencies will exchange themselves for others more suited to your current views. There would be a diversity of ethics-encoded money reflecting a variety of political, religious, and social beliefs, from veganism to "fair trade."
Where Does Value Come From?
The ethical value comes from sharing specific beliefs and principles, which can and likely would change over time as our wealth, family, jobs, love lives, and ideals shift.
How Do You Get It?
The intelligent currency is programmed to issue itself to people who fit the criteria of the given values, as determined by the crypto's designer.
Does Government Control It?
Not much, except for tax collection. Such currencies could directly interface with intelligent government systems. But they could also create robust subeconomies outside government's reach.