Welcome to Your Election Hangover, Democrats. Now Nobody Likes You, Either.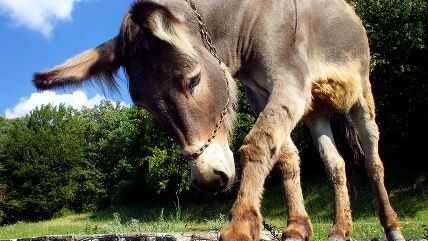 (Sergiohbt | Dreamstime.com)
Before and during President Barack Obama's terms as president, pollsters and pundits alike paid close attention to the terrible favorability ratings of the Republican Party. According to Gallup's polling, the Republicans haven't been able to get above 50 percent since 2006. They hit a devastating low just last year, dropping to 28 percent favorability, the worst since Gallup started asking in 1992.
In the wake of the midterms, Republican favorability has climbed out of the toilet, but it's still in a pretty yucky bathroom at 42 percent. But the big news from Gallup today is that the Democrats' favorability has crashed, dropping below the GOP to 36 percent.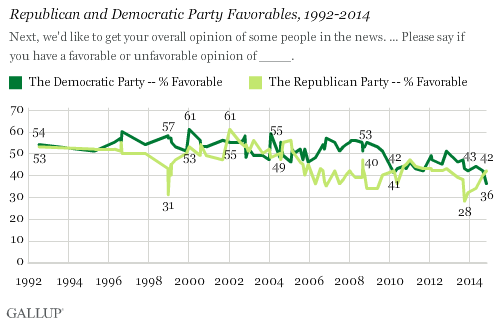 Gallup analyzes:
Because of congressional Republicans' apparent political miscalculation in allowing the shutdown, some raised the possibility of a Democratic takeover of the House of Representatives in the 2014 midterms. But the speculation was short lived. While Republicans agreed to a compromise that ended the shutdown, the Obama administration made a number of political blunders, including the botched rollout of the federal government's healthcare website; a series of international crises in Ukraine, Iraq and Syria; the Veterans Affairs hospitals scandal; and a criticized response to the first appearance of the Ebola virus on U.S. soil. Whatever momentum the Democrats gained during the government shutdown was lost. The Democratic Party's image stagnated as Republicans' slowly improved, putting the parties at rough parity heading into the midterms.

The GOP currently has an image advantage over the Democratic Party; still, neither party is held in particularly high regard. This is yet another sign of Americans' dissatisfaction with their political system.
The reversal of fortunes is very recent, only going back to October, and it may only be temporary. Though deeper polling shows a drop in favorability of the Democratic Party by self-identified Democrats, it's a drop from 88 percent to 81 percent. That's actually quite a few percentage points, but the Democrats still largely love their party. The drop among independents is from 35 percent to 25 percent. The swing vote is not impressed.
So will the Republicans seize the day or fumble? And will Democrats start hashing out a post-Obama identity or wallow in complaints about how their dear leader is being treated or blame the voters for not showing up for them? Stay tuned.