Student's Art Project Deemed 'Harassment' of School Officials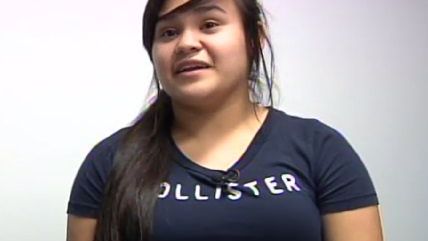 (Action 4 News / Youtube)
The petty totalitarianism of public education strikes again. Lucero Tovar, a 14-year-old girl who attends high school in Santa Maria Independent Schools in Texas, was accused of harassing administrators and threatened with a four day suspension.
What did Tovar actually do? Nothing of the sort.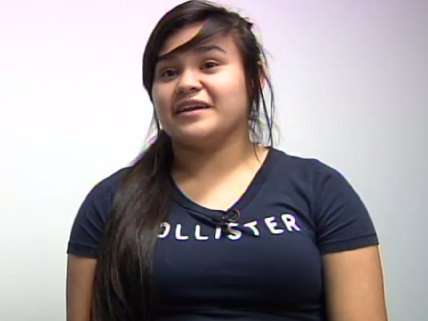 Tovar was given an assignment for her criminal justice class that required her to create a mini-courtroom. She took the art project a step further, using pictures of school officials, her family, and even celebrities to pack the courtroom. She glued real people's faces onto the bodies of the prosecutor, judge, jury, etc.
That seems harmless enough, but the school's principal said it amounted to harassment, according to valleycentral.com:
"The principal just looks at me and is like 'you know why you're in here right?'" she explained. "I said no. She said 'you're harassing people.' And I was like 'huh?' For me, I was like 'what?'"

Her school project, which she said portrayed a completely fake courtroom setting, was apparently damaging to the reputations of district personnel as detailed in a school notice of a suspension.

Action 4 News obtained copies of the school notices from Tovar.

"She just told me that I was harassing and that she's going to suspend me for 4 days," Tovar said.
Local reporter Ryan Wolf took up Tovar's case. He eventually spoke with the district superintendent, who noted that Tovar's punishment was ultimately just a 1-day suspension.
She will never serve it; Tovar's parents decided to enroll her in a different school.
Hopefully, the kid learned a valuable lesson about criminal justice: Don't make fun of entrenched bureaucrats, even in unintentional and inoffensive ways, lest they crush you with their evil powers.