Obama Administration Announces Ebola Travel Restrictions, ISIS Snags Airdropped U.S. Weapons, North Korea Releases American: P.M. Links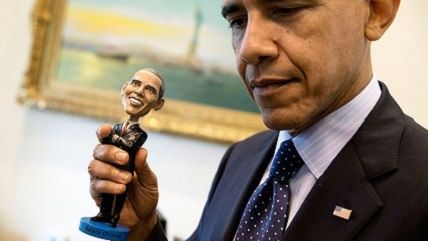 White House

The Obama administration announced an Ebola travel restriction policy that takes effect tomorrow. The head of the AFL-CIO called upon Obama to take executive action to stop Ebola, even though Debbie Wasserman Schultz promised us that only right-wingers are politicizing the virus. The World Health Organization says that it will begin vaccine trials in Africa in January.

U.S. weapons airdropped in Syria for Kurdish allies got picked up by ISIS fighters instead. ISIS is making ground in Iraq, but Iran is pledging to help the neighboring nation, and Turkey says it's helping Iraqi Kurdish forces move into Syria.
The White House confirmed that North Korea released a tourist from Ohio who was arrested earlier this year for leaving a bible in a night club. I have more questions than answers.
Wyoming became the latest state to legalize gay marriage.
The Drudge Report ruined my life, says Monica Lewinsky, who is now on Twitter and has a plan to end cyberbullying …presumably by taking the brunt of it. 
Remember that '80s movie fantasy of yours? No, not the one with Sloane Peterson and Linda Barrett. The other one, where you get a hoverboard just like Marty McFly. It's real now.  
Follow us on Facebook and Twitter, and don't forget to sign up for Reason's daily updates for more content.