NSA Investigating Current Official's Work With Ex-Chief's Lucrative New Firm
Yet, they somehow don't know if the two are actually working together.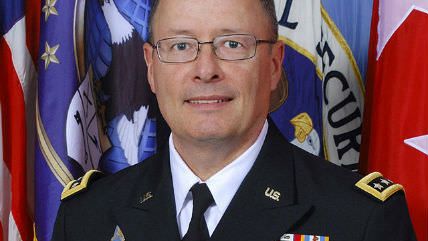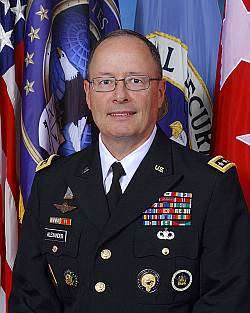 The National Security Agency (NSA) is conducting an internal review focused on its current Chief Technical Officer, Patrick Dowd, who is working with the agency's former director, Keith Alexander.
From an exclusive Reuters report:
Current and former U.S. intelligence officials, some of whom requested anonymity to discuss personnel matters, said they could not recall a previous instance in which a high-ranking U.S. intelligence official was allowed to concurrently work for a private-sector firm.

They said it risked a conflict of interest between sensitive government work and private business, and could be seen as giving favoritism to Alexander's venture. IronNet Cybersecurity is developing a new approach to protect computer networks from hackers and is marketing it to financial institutions and other private-sector firms.
Earlier this year Alexander faced scrutiny for his million-dollar-a-month service. Security expects, like Bruce Schneier, and politicians, like Rep. Alan Grayson (D-Fl.), questioned how the former spy could make so much money without selling state secrets.
Alexander defended himself, saying that he's so valuable because he's got a bunch of anti-hacking patents, which earned him some more skeptics.
More from Reuters:
Under the arrangement, which was confirmed by Alexander and current intelligence officials… Dowd is allowed to work up to 20 hours a week at IronNet Cybersecurity Inc, the private firm led by Alexander, a retired Army general and his former boss.
Alexander explains that he crafted this "awkward" partnership instead of hiring Dowd full-time, because "his leaving the government [would be] the wrong thing for NSA and our nation."
The 20-hour-per-week "arrangement was approved by top NSA managers, current and former officials said. It does not appear to break any laws and it could not be determined whether Dowd has actually begun working for Alexander, who retired from the NSA in March."
That's right. The NSA, which has massive surveillance systems with access to just about every American citizen's metadata, doesn't know if one of its own officials is actively working with one of its former officials.