From the Archives: The Best of Reason on TV
TV is poisoning our children's minds! Said no Reason writer, ever.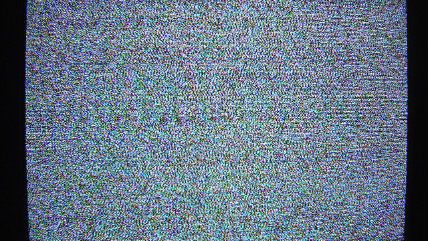 Even before video-games-cause-violence became the main technology related moral panic of the day, nannying Republicans and Democrats insisted that TV turned kids' brains to mush and should be strictly regulated. But Reason has long celebrated the boob tube's liberating, transformative power—and defended every American's right to watch whatever he or she wants.
Way back in the March 1984 issue of Reason, Joseph Martino scrutinized FEC regulation of direct broadcast satellite television. In the June/July issue that same year, Bill Steigerwald explained why the free market would deliver high quality children's television, despite the concerns of government censors.
In the 1990s, moralizing politicians stepped up their insistence that violent television programming was corrupting Americans. Virginia Postrel documented why this was not the case in the August/September 1993 issue. Steve Kurtz continued this theme in "Free Speech: Deja Viewing" for the February 1994 issue, in which he wrote:
Would-be censors change their instruments now and then, but they always play the same old tune. Trouble is, the hysterical jig they whip through lends itself more to demagoguery than deliberation. A review of previous moral panics makes the TV-violence hearings seem like just another sad song.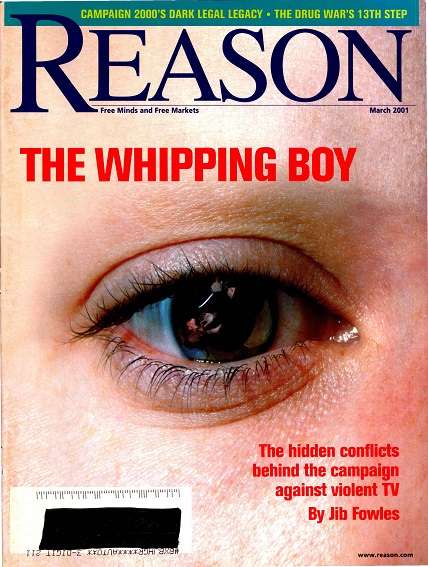 And in the March 2001 issue, Jib Fowles penned the definitive rejection of the censor's argument that watching TV makes people more violent and aggressive. Read his cover story, "The Whipping Boy," here.
Publicly funded television programming has long been a concern of subsidized speech skeptics. Jesse Walker's 1997 review of Ralph Engelman's Public Radio and Television in America is required reading for anyone who wants to learn why "government money has been as likely to curb good noncommercial broadcasting as to nurture it."
As television went digital in the 2000s, Reason reminded readers why regulators were like the zombie-esque villains of the (then current) third Harry Potter book in "Prisoners of Digital Television."
When concerns arose that TV was making kids fat, Jacob Sullum was on hand to rebut them. Ronald Bailey also opined against "conventional anti-TV wisdom," in 2004's "We All Know That TV Is Bad For Us." (Subhead: "Or do we?")
Reason has also celebrated ground-breaking programming, like MTV, Gilligan's Island, and The X-Files. But no survey of Reason's TV coverage would be complete without turning to South Park. Nick Gillespie and Jesse Walker interviewed Trey Parker and Matt Stone, creators of the libertarian-friendly cartoon comedy, for the December 2006 issue. In the same vein, Reason TV published a video, "3 Reasons All Kids Should Be FORCED to Watch South Park!" last year.
Most recently, fans of ABC's Lost—which recently celebrated its 10th birthday—should read why the engrossing mystery drama espouses a libertarian worldview.