Where is Kim Jong-un? Rumors of Coup, Illness Swirl.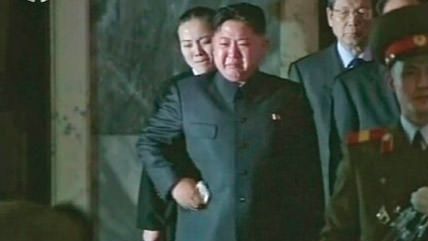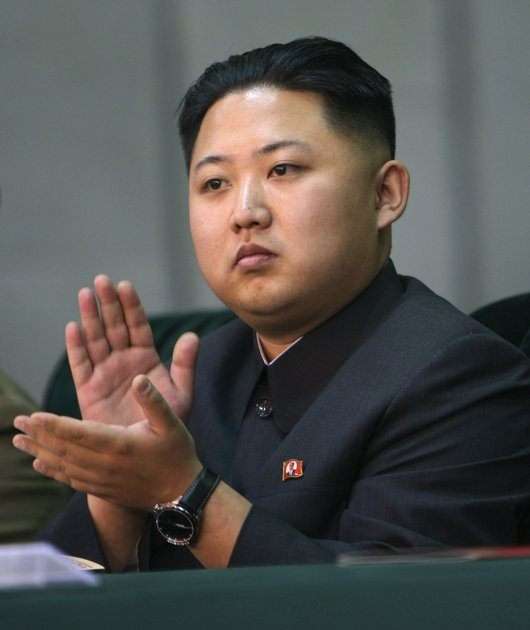 Thirty-six days. That's how long North Korean Dear Leader Kim Jong-un has been out of the public eye. Tomorrow marks the 69th anniversary of the founding of the nation's ruling party, and rumors are swirling about Kim's health and North Korea's political future.
Aptly nicknamed "The Hermit Kingdom," not a lot of information comes out of North Korea, and what does must be taken with a grain of salt. Plenty of bogus stories, like the execution-by-120-dogs one earlier this year, make the rounds in Western media.
Nevertheless, here's what people are saying.
"The betting is that the increasingly obese Kim is merely suffering from a physical ailment, most likely gout," according to Bloomberg Businessweek. In the 31-year-old's last appearance he was limping. This fanned rumors that Kim fractured an ankle from weigh gain and wearing high-heeled shoes.
He missed a significant parliament meeting late last month, which began raising eyebrows.
Remco Breuker, professor of Korean studies at Leiden University in the Netherlands, tells Australia's ABC today that "we're not sure where he is or what's happening," but one possibility is that "he's been put under house arrest."
Vice, which previously documented Dennis Rodman's journey to North Korea, reported one week ago that Jang Jin-sung, "formerly a key member of Kim Jong-il's propaganda machine" who was at a conference of exiled elites, said that Kim is no longer in control, and the powerful Organization and Guidance Department has essentially taken power. "On one hand, it's people who want to maintain a regime monopoly. On the other hand, it's not like people are fighting against the regime, but in a policy sense they want to take advantage to get influence. It's not actually consciously civil war, but there are these two incompatible forces at play."
The notion that Kim isn't at the wheel anymore was bolstered this past weekend when two of the nation's most senior officials made an abrupt and surprisingly friendly visit to South Korea.
Another rumor this week is that Kim's sister, Kim Yo Jong, may be in temporarily in control.
From CNN today:
Victor Cha, an analyst with the Center for Strategic and International Studies who previously handled the North Korea account with the National Security Council, says Kim Yo Jong began surfacing publicly earlier this year at party functions.

"Clearly it's an effort to slow-track her into becoming somebody who is important within the system," Cha says. "I can see how it's possible that she's in some sort of temporary position. It's very difficult for the North Korean system to run without one of the Kim family at least titularly in charge. So, if Kim Jong-un is indisposed, she's really the only available body that's left, in terms of a direct Kim family line."
On the other hand, "a source with access to the secretive North's leadership" apparently told Reuters today that "Kim Jong-un is in total control" and that he simply pulled a tendon while conducting military exercises.
Likewise, The Washington Times quote a U.S. intelligence official who says, "The fact that Kim Jong-un is out of sight is not necessarily an indication that he's not in control of the country. Despite the rumors, there are many indications that the country is functioning as it normally does."