Is This the Rolling-Stoniest Rolling Stone Cover Ever?
Jann Wenner's comfort zone
On a newsstand near you: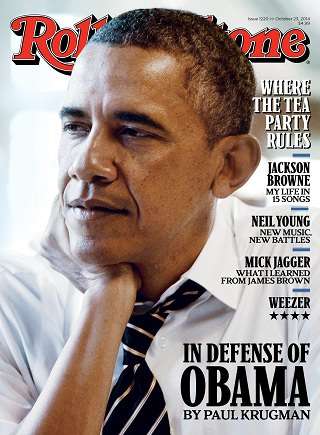 The Obama/Krugman story is probably the first thing to grab your attention, but what's most striking to me is that the most current band on the cover is Weezer. Evidently Jann Wenner is still making the big decisions.