PewDiePie, Jenna Marbles, CaptainSparklez: The Web's Biggest Stars
Meet the Johnny Carsons of the Internet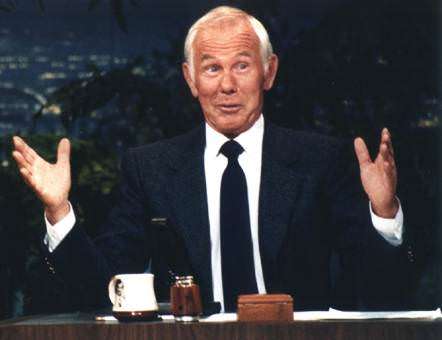 Back in his day, Tonight Show host Johnny Carson bestrode the small screen like a late-night colossus, pulling in audiences that were massive and persistent for 30-plus years at NBC.
But the future (or even the present) belongs not to broadcast networks or even cable—it belongs to the Internet and a host of personalities and creators that you've probably never heard of unless you have teenagers or gamers in the house.
Founded in 2005, YouTube reaches a billion unique visitors a month all over the planet. "100 hours of video are uploaded to YouTube every minute," claims the service's stats page, and "over 6 billion hours of video are watched each month on YouTube—that's almost an hour for every person on Earth."
YouTube isn't alone in hosting video, the vast majority of which is made by individuals, not professional entertainers or traditional media corporations. Other services such as Vine, which allows users to post and share six-second videos, provide radically different forms of expression. After going live in January 2013, Vine reached more than 40 million users in less than eight months.
The rapid growth and ubiquity of online video is both a challenge and a lifeline to traditional television. Online video not only eviscerates barriers to entry for virtually anybody, it gives all of us bored even with the 500-plus channels of cable a nearly infinite number of options that have nothing to do with ABC, CBS, or Fox. At the same time, online video—whether in the form of network-authorized outlets such as Hulu and Netflix or wider-ranging places such as YouTube, Vimeo, and Vine—provides an increasingly important venue by which traditional TV fare reaches an audience. CNN and NBC, along with other media companies, are all over the Web. Late-night hosts in the tradition of Carson—think Conan O'Brien, Jimmy Fallon, and Jimmy Kimmel—can pull millions of views for bits of their shows on YouTube, giving them to exposure to audiences who would otherwise never watch.
In 1981, the music-video network MTV famously launched by airing a short video for the two-year-old Buggles song "Video Killed the Radio Star." These days, online video is slowly killing old-style TV stars and replacing them with people who gained their fame in the new medium of online video. Here are some of the biggest and most interesting phenoms of that burgeoning world.
1. PewDiePie. The acknowledged king of YouTube, PewDiePie (Felix Kjellberg) is a 24-year-old Swede living in London who creates "let's play" videos about computer games and comic commentary that often involve his girlfriend and partner Marzia Bisognin. He boasts nearly 31 million YouTube subscribers and his videos have been watched over 6 billion (with a B) times. Here's a sample:
2. Jenna Marbles. With 14 million subscribers, Jenna Marbles (a.k.a. Jenna N. Mourey) is considered the most-subscribed-to female personality on YouTube. If male personalities trade mostly in bits involving video games and music videos, Jenna Marbles revels in comedy aimed at the Battle of the Sexes.
3. CaptainSparklez. Like many of the biggest names in online video, Jordan Maron, a 22-year-old American from Los Angeles, specializes in the "let's play genre" and music-video mashups. Boasting 8 million subscribers, his channel is a mix of technical mastery of popular games and acid commentary. Here's "Revenge" - A Minecraft Parody of Usher's DJ Got Us Fallin' in Love - Crafted Using Noteblocks," a video that has pulled an astonishing 143 million views at YouTube.
4. Brittany Furlan. One of the queens of Vine, Furlan's short loops have been played over 1.2 billion times. Many of her most popular bits show her out and about in Los Angeles, taking in the weirdness or at home with non-compliant pets. But the intensely short length of Vine's six seconds give rise to surrealistic bits such as this one (turn sound on by clicking in lower right-hand corner).
5. King Bach. Canadian-born Andrew Bachelor has shown up in TV shows such as House of Lies and Black Jesus and he's a minor YouTube phenom too, but it's his massive presence on Vine (more than 8 million subscribers) for which he's best known. His short clips often satirize racial and ethnic sterotypes, as seen below.
Who'd we miss and what new platforms do you find most interesting and entertaining? Add your voice to the comments below.