Afghanistan to Agree to 10,000 U.S. Troops in Country Past 2014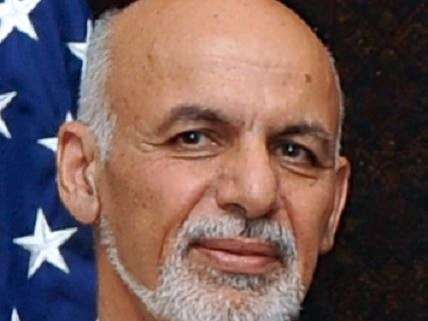 The newly inaugurated president of Afghanistan, Ashraf Ghani, is expected to sign a security deal tomorrow that will allow 10,000 U.S. troops to remain in Afghanistan after the international operation officially finishes at the end of the year.
Nevertheless, Ghani is also interested in restarting negotiations with the Taliban, which claimed responsibility for a suicide bombing near the Kabul airport, and other militant groups in the country. "Fighting is not the solution to the political differences,"the new president said at his inauguration. "We proved that political differences can be solved through political negotiations. Therefore I call upon the opponents of the government—especially the Taliban and Hezb-e-Islami to join political talks."
Ghani's electoral rival, Abdullhah Abdullah, who also supported extending the U.S. mission in Afghanistan, was also sworn in as a "chief executive," part of a power-sharing deal after the disputed election.
Former President Hamid Karzai, who left office today, and refused to sign a security deal with the U.S. as a lame duck, used his farewell speech last week to lambast the U.S., claiming "America did not want peace for Afghanistan, because it had its own agendas and goals here," mainly the "personal interest of the foreign policies of others."