Anti-China Protests Continue in Hong Kong: At Least 26 Injured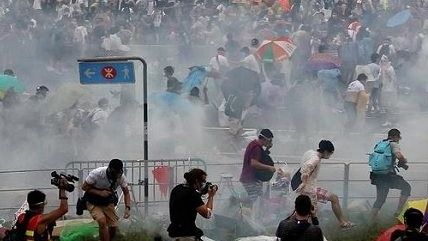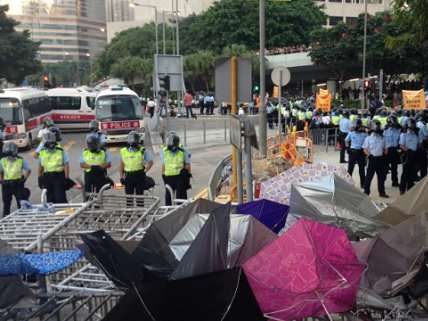 Last week Hong Kong was peppered with student-led protests over China's increasing influence in the territory once controlled (until 1999) by the British. Larger demonstrations began this weekend. Students were joined by Occupy Central, the local occupy movement, and began to occupy several government buildings. Authorities have reported 26 injuries—six of cops, with police firing tear gas at demonstrators. The protests hinge largely on China's decision to only allow candidates vetted by its government to stand in elections in 2017.
CNN reports on the Hong Kong government's response:
The city's chief administrator, Chief Executive C.Y. Leung, said at a news conference Sunday afternoon that the Hong Kong Special Administrative Region government is "resolute in opposing the unlawful occupation" of the government buildings.

"The police are determined to handle the situation appropriately in accordance with the law," he said.

Leung, who was addressing the protesters for the first time, urged Hong Kong's residents to express their dissatisfaction with the political process in a safe and lawful manner.
The Chinese government, for now, says it is confident that the government of Hong Kong can handle the protesters on their own. Reporting on the protests is, naturally, censored in communist China, where there are an average of up to 500 protests a day.