Obama and Military Leaders Disagree on ISIS Strategy, Biden's Sex Gaffe, CIA Stops Spying in Europe: P.M. Links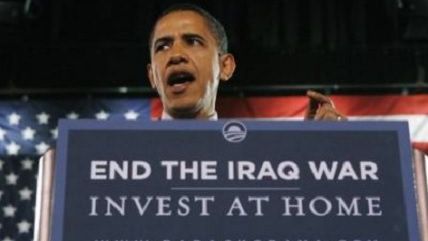 Obama says the Islamic State "doesn't frighten us." So, the only thing to fear is … the fact that even military leaders aren't so sure about Obama's strategy to fight the terrorist group. Even lowly House Democrats are openly calling Big O's plan "lame."

Vice President Joe Biden was at a women's event bashing Republicans when he walked himself right into another gaffe by praising an ex-senator who was expelled for sexual misconduct.
The CIA was reportedly ordered to stand down on spying on friendly European governments. These happen from time to time, but "never this long or this deep" says one former official.
Alleged cop killer Eric Frein has been on the run in Pennsylvania for seven days. The FBI just put him on the Most Wanted list and is offering $100,000 reward for information
Jesus toast, slippery bananas, and cat poop mind-control parasite research all won big at the Ig Nobel Prize ceremony.
Former Vice President Al Gore recently filed a lawsuit against Al Jazeera. Now they're suing him right back.
Following the defeat of the Scottish independence referendum, Scottish First Minister and National Party leader Alex Salmond announced he's stepping down.
A Russian company bought Pabst Blue Ribbon for about $700 million.
People are going apeshit over the new iPhone.
Follow us on Facebook and Twitter, and don't forget to sign up for Reason's daily updates for more content.