Kansas Supreme Court Rules in Favor of Democrats—By Kicking the Democrat Off the Ballot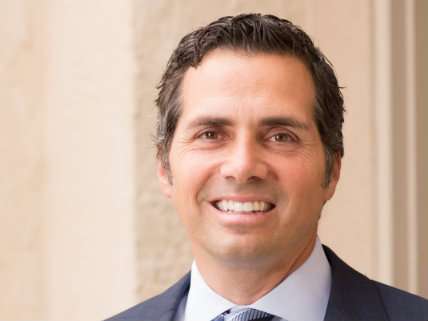 The Kansas Supreme Court just ruled that Chad Taylor, who had been running for Senate in Kansas as a Democrat, should not appear on ballots this November. As it turns out, that's good for Democrats hoping to defeat Taylor's incumbent Republican opponent.
The ruling also has the potential to have a major impact on the battle for control of the Senate in this November's midterm election.
Until recently, the Kansas Senate race was thought to be a relatively safe bet: Republican Sen. Pat Roberts, who has served the state since 1997, would win reelection against Democrat Chad Taylor, independent Greg Orman, and Libertarian Randall Batson.
Then things got weird. At the beginning of the month, Taylor, the Democratic candidate decided to withdraw—and in doing so, threatened to make the race competitive again. With Taylor gone, most obervers agreed, Orman, an independent who had already raised far more money than Taylor, presented a clear threat to the incumbent Republican Pat Roberts.
Republicans accused Democrats of dirty tricks. "Chad Taylor's withdrawal from the U.S. Senate race reveals a corrupt bargain between Greg Orman and national Democrats, including Sen. Harry Reid, that disenfranchises Kansas Democrats," Leroy Towns, the campaign manager for Roberts, told The Wall Street Journal.
But GOP officials in the state had a few tricks of their own. Kris Kobach, the Kansas Secretary of State, attempted to prohibit Taylor from withdrawing. He argued that because Taylor did not use certain required language in his withdrawal letter, his name still had to appear on the ballot.
The question was put to the state Supreme Court on Tuesday, and this afternoon, the court ruled in Taylor's favor, saying the candidate's name had to be struck from the ballot.
This obviously shakes up the Kansas race, turning the GOP's once-safe seat into a close contest—a Public Policy Polling survey released earlier this week showed Orman leading Roberts by seven points.
But because control of the Senate is up for grabs, and because the contest for a Senate majority is so close, this could have an even larger impact is well. Orman is an independent, and it's not known which party he will end up caucusing with. But it's possible that if he wins, whichever party he chooses to side with will end up with control.
In other words, it could be up to Orman, who six weeks ago was assumed to have no chance, to decide which party runs the Senate for the next two years.