It's Constitution Day (Not That Obama Cares, ZING), Lindsey Graham is Nuts, About That Whole 'No Ground Troops' Thing… A.M. Links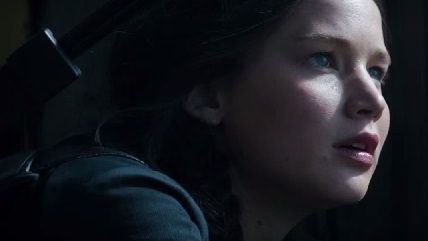 (The Hunger Games / Youtube)
The Hunger Games / Youtube

A top U.S. military leader now says deploying American ground troops against ISIS could be a possibility—a direct contradiction of President Obama's proposal.

Sen. Lindsey Graham is a crazy person.
Much has been written about divisions in the Republican Party over foreign policy. But there is an interventionist/anti-interventionist split within the Democratic Party as well. Dem leaders remain largely committed to the president's vision, however.
U.S. troops are definitely heading to West Africa to deal with the ebola crisis, though.
Today is Constitution Day. So do something nice for the Constitution. (It's done plenty for you!)
Watch the newly released trailer for The Hunger Games: Mockingjay Part 1.
Follow Reason and Reason 24/7 on Twitter, and like us on Facebook. You can also get the top stories mailed to you—sign up here.