Chicago 'Burb Dumping Fire Department Due to Pension Debts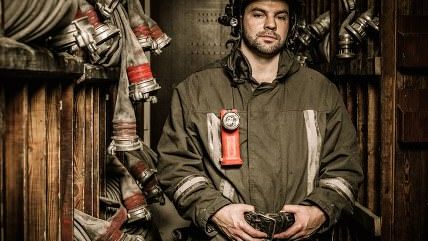 (Nejron | Dreamstime.com)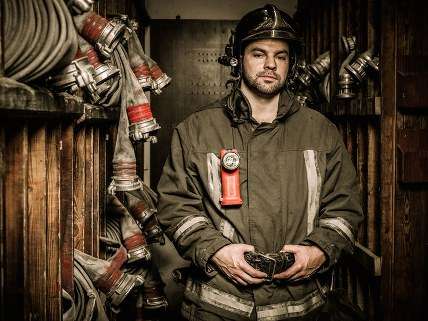 North Riverside, Illinois, a community of less than 7,000 west of Chicago, claims it cannot afford to sustain its own crew of firefighters. After the firefighters union apparently refused to sign on to an agreement where existing firefighters would be slowly replaced by a privatized force after they retired or left the village over the next decade, the city is now going to sue to just dump them all now and replace them with a private employer. North Riverside says the costs are ruining them:
North Riverside, with a population of 6,672 in 2,827 households, derives most of its revenue from sales tax, thanks in large part to North Riverside Park Mall. However, the village is facing a proposed fiscal year 2014-2015 operating budget deficit of $1.9 million, with $1.8 million of this deficit being a direct result of the Village's growing annual public pension obligation. All of this and more is evidence that supports the Village's inability to sustain salary and benefits of over $200,000 per fireman and $230,000 per Lt. anymore.

Contracting firefighter services from Paramedic Services of Illinois (PSI), which has provided paramedic services to North Riverside for the past 28 years, would save the village more than $700,000 annually and vastly reduce the adverse impact of future pension obligations imposed by the state. All PSI paramedics are certified as firefighters, as well.

According to [Mayor Hubert] Hermanek, the village presented multiple compromise proposals to the union, including a progressive privatization plan based on an 11-year contract, during which 10 of North Riverside's 14 current firefighters would reach retirement age and 25+ years of service. As they retired or normal attrition occurred, firefighters would be replaced with firefighters/paramedics from PSI. As a result, by the end of the 11-year contract, village fire and emergency protection services would be almost fully privatized, maintaining safe and reliable service, while achieving cost-savings necessary if North Riverside is to remain solvent.
According to the village's press release, current firefighters will be offered the chance to keep their current jobs in the new system with their base salaries and health insurance and will keep their current pension benefits. But they will be shifted over into a 401k savings plan (with employer-matching contributions) rather than racking up more debt in an ongoing pension program.