Holy Crap: Photographing Fake Blow Job From Jesus Could Land Teen In Jail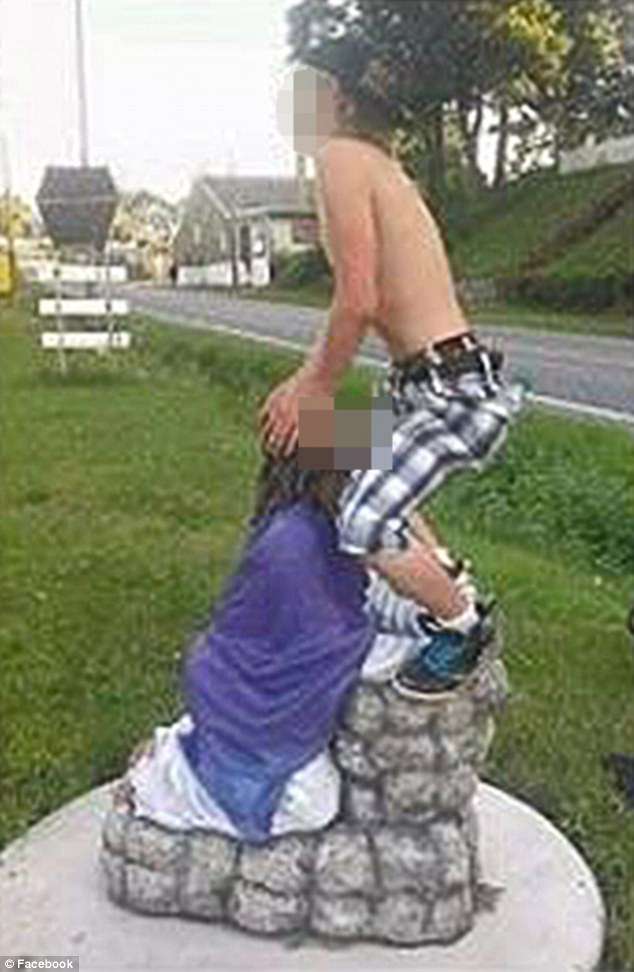 From the Department of Criminalize All The Things: An Everett, Pennsylvania, teenager faces charges for "desecrating a venerated object" after the boy posted Facebook photos of himself receiving simulated head from a Jesus statue. Police say the desecration took place at Love In the Name of Christ church. Apparently this isn't a proper way to express that Christ-love?
Desecrating a venerated object—defined as "defacing, damaging, polluting, or otherwise physically mistreating in a way that the actor knows will outrage the sensibilities"—is a second-degree misdemeanor in Pennsylvania, with a possible punishment of up to two years jail time. According to the Altoona Mirror, the last time this 1972 law made Pennsylvania news was in 2010, when a Wilkes-Barre college student was charged for urinating on a Nativity scene.
The Jesus photos came to law enforcement's attention after the teen posted to them to Facebook. This is the America we live in today, folks, where a 14-year-old boy acting like a 14-year-old boy is a criminal offense.
In other penises-and-biblical-figure news, officials in Vancouver, British Columbia, are investigating "an unsanctioned nude devil statue sporting a full erection."