Indiana Brewhouse Complies with Dumb State Law Using Microwaved Hot Dogs and Canned Soup
The Bank Street Brewhouse in New Albany, Indiana, encourages hungry patrons to order from local takeout joints and local food trucks. But that's not good enough for state liquor authorities, which require brewpubs to offer a weirdly specific configuration of food.
Thus the "Bank Street Brewhouse Indiana Statutory Compliance Restaurant Menu" was born.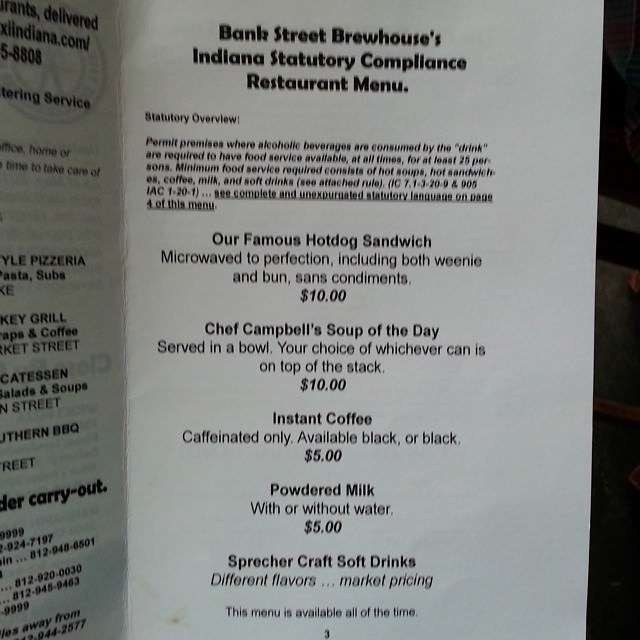 This page-long exercise in subversion includes $10 microwaved hot dogs with no toppings, $10 canned soup, and $5 instant coffee, black. It's just so…beautiful.
The shot above originated on Reddit, but Roadtrippers beat us to the Reddit ripoff and adds even more photos of this protest masterpiece to the mix: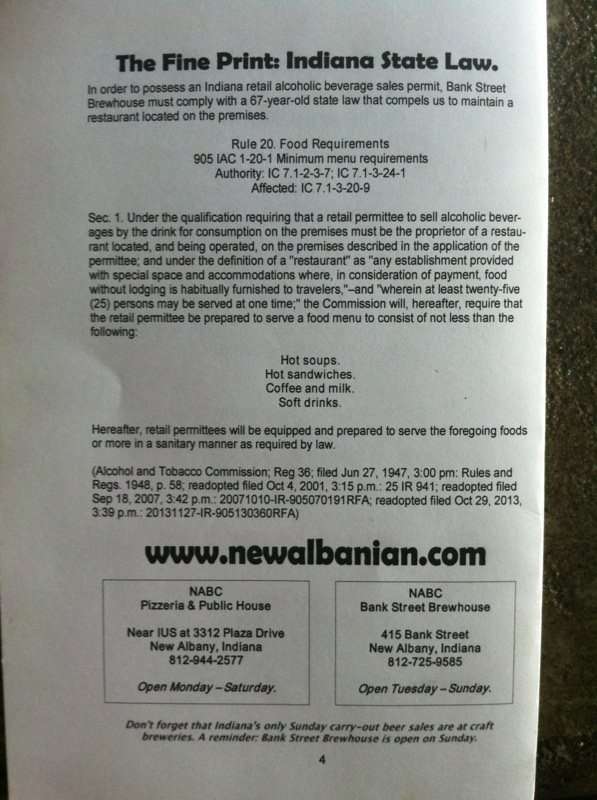 Stupid state liquor laws aren't all bad news for this Indiana brewhouse, though. As the bottom of their menu reminds patrons, they are the only game in town when it comes to carry-out beer on Sundays. You win some, you lose some.