Weak Job Growth and a Dip in Labor Participation…Good Times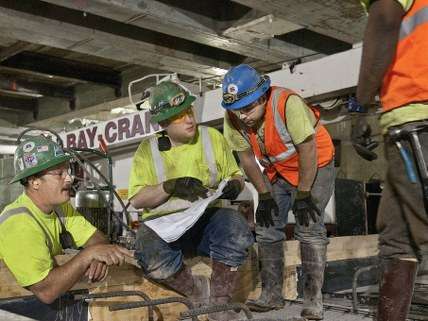 From the fun folks at the Bureau of Labor Statistics (BLS) comes news that job creation kind of sucked last month, and that the number of people actually participating in the work force slid a hair. Yes, this is that recovery you were waiting for. You just didn't know it would blow chunks.
Total nonfarm payroll employment increased by 142,000 in August, compared with an average monthly gain of 212,000 over the prior 12 months. In August, job growth occurred in professional and business services and in health care.
The numbers from June and July were revised too. "The change in total nonfarm payroll employment for June was revised from +298,000 to +267,000, and the change for July was revised from +209,000 to +212,000."
Well, that's nice about professional and business services and health care, I guess. It's probably managers trying to figure out how (and if) to pay doctors under the new Obamacare scheme.
The unemployment rate is "little changed" at 6.1 percent, down from 6.2 percent, but the labor force participation rate slipped just a hair (pictured), to match. It now stands at 62.8 percent, down from 62.9 percent in July, and just a tad off from the 66 percent of a decade ago.