Libertarian Republican Candidate Proposes Federal Protections for Lyft, Uber, Etc.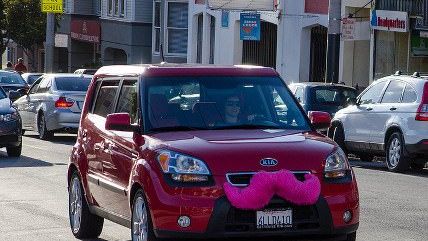 (Raido Kaldma / photo on flickr)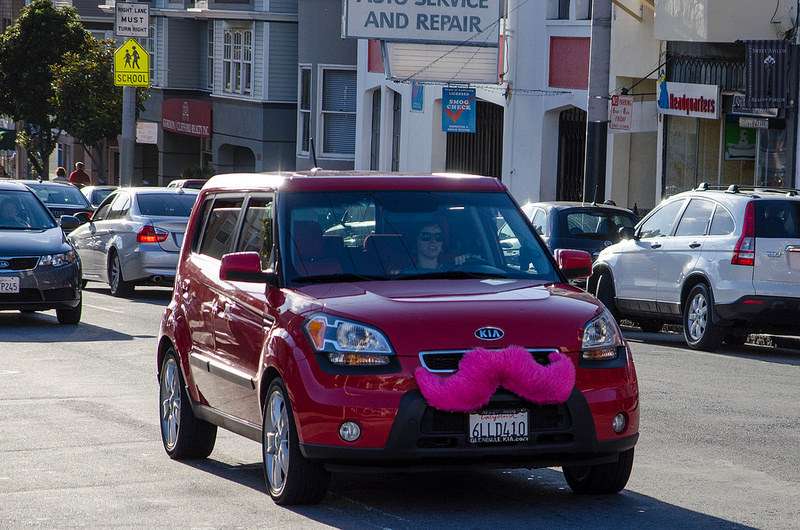 Carl DeMaio, a libertarian Republican running to represent San Diego in Congress, is offering up a campaign proposal to use the strings the feds attach to funding to protect ride-sharing services like Lyft and Uber from abusive regulations on the state level. His latest move comes hot on the heels of San Diego's Democratic state Assembly Rep. Ben Hueso getting snagged with a DUI just hours after voting for more restrictions for ridesharing services in the state.
Without referencing Hueso—whose brothers own a taxi company—directly, DeMaio still manages to stick a thumb in his eye when he says, "My proposal would prevent unfair monopolies by big cab companies with undue political influence and would ensure fair and open competition while giving individual consumer's freedom to decide which transportation service is best for them."
His proposed legislation would have three components:
Require any state or locality that accepts federal transit or transportation funding to allow ridesharing services to compete freely with traditional cab companies
Require any airport that receives federal funds to allow ridesharing services to drop off and pick up passengers
Instruct the Secretary of Transportation to report to Congress within 18 months on implementation and safety statistics of traditional cab companies versus ridesharing programs
Not sure how to feel about the anti-federalist angle. As awful as California is, should we really be looking to the federal government to save voters when they fail to hold state legislators accountable for the terrible decisions they make?
He is also angling his campaign clearly with millennials in mind, pointing out how popular the services are with the under-40 crowd. Read more here.
(Full disclosure: DeMaio is an independent contractor for the Reason Foundation research division's pension reform project.)