See Doherty, Hear Doherty Explain that Tech Money Hasn't Ruined Burning Man
As I blogged yesterday, I've been being asked by such august places as the New York Times and ABC News to discuss whether the (long-lasting, but perhaps growing) presence of rich tech industry folk "gentrifying" the Burning Man festival of arts and community is ruining it. 
I think not, for reasons explained in yesterday's blog post.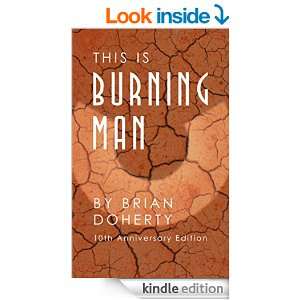 I'll be discussing that on BloombergTV's Bloomberg West program (which aired once already at 10:30 a.m. pacific but will be re-airing at 3:30 pm pacific and 8:30 pm pacific) and also on Los Angeles's NPR station KCRW-FM 89.9 at 12:10 p.m.
Prepare for the wonderment by reading my book This is Burning Man, available freshly this week in a special 10th anniversary ebook edition with a new afterword, for the special Burning Man-is-coming price of $4.99. What everyone should be reading on their Kindle as they are driven into Black Rock City on Sunday.