Grenade Launchers, Helicopters, and…Popcorn Machines? Highlights of the Ridiculous Items Given to Police by the DoD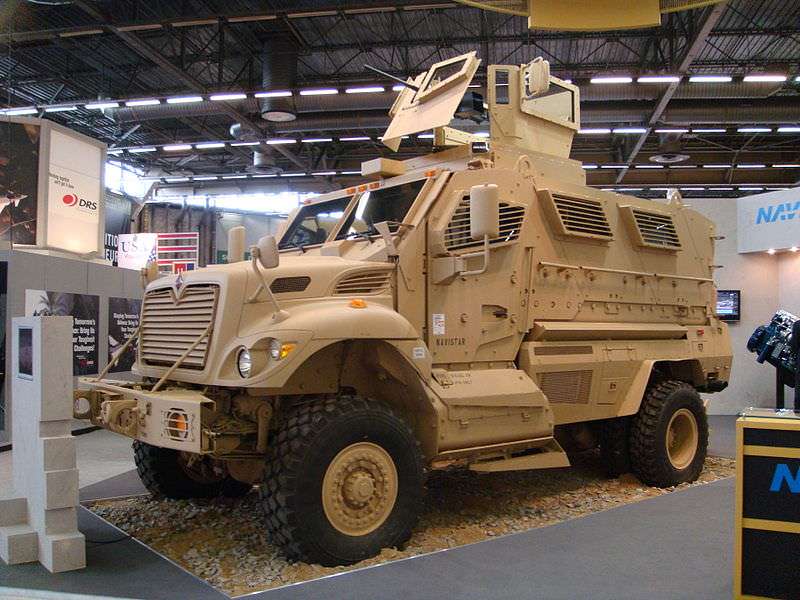 The Department of Defense's 1033 program has allowed police departments across the country, including in Ferguson, Missouri, to acquire excess military equipment DoD is no longer using—including mine-resistant vehicles, planes, helicopters, machine guns, body armor, etc. This property is delivered to law enforcement agencies free of charge, too. All they have to pay is the costs associated with shipping and/or transportation.
According to the Law Enforcement Support Office (LESO), the facilitators of the 1033 program, each item given to local law enforcement agencies "must have a justification and be approved by both the State Coordinator and be approved by LESO Staff." Preference is given to those agencies that request property to be used for "counter-drug and counter-terrorism" operations. And, according to Pentagon press secretary Navy Rear Adm. John Kirby, "there's a lot of due diligence" involved in decisions made about the type of equipment police forces receive through the 1033 program.
"I want to make sure that it's clear that this isn't some program run amok here, or that there isn't proper accountability," Kirby told the press this week. "There is. And it's well thought-out."
However, according to a document that details every transfer made through the 1033 program to local law enforcement between 2006 and May 2014, some county police forces have received tens of thousands of dollars worth of items that one would expect to normally see at, say, a kids' birthday party—not in a police station. Here are some highlights of the ridiculous items some local law enforcement agencies have received through the 1033 program:
Musical Instruments
Since 2006, several counties have received tens of thousands of dollars worth of musical instruments. Some counties received enough instruments to start their own marching band, if they wanted to.
For example, Trumbull County, Ohio, was given a $2,300 euphonium, two $1,700 saxophones, a flugelhorn, a tenor trombone, a $2,000 alto horn, a clarinet, and a piccolo. Ashtabula County, Ohio, right next door to Trumbull, received two clarinets, four trumpets, three tenor trombones, four snare drums, three French horns, a bass violin, a bass drum, and 13 unnamed "musical instruments" or "musical instrument parts and accessories."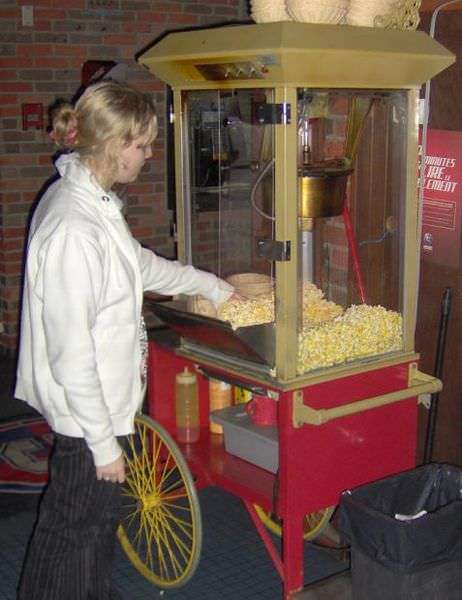 Bouncy Castle
The citizens of Genesee County, Michigan, can feel safer knowing their police are equipped with a $500 bouncy castle at its disposal (for crime fighting purposes only, of course!). In February, they were also given a French horn.
Ice Cream Makers & Icey Machines
Since 2006, three counties have received soft-serve ice cream makers, valued anywhere from $5,200 to $16,500. One county, Worth County, GA, was given an icey machine (for making slushies, etc.). They were also given a $3,200 vending machine, presumably to make up for the lack of soft serve availability.
Meat Slicers
Between 2006 and May 2014, five counties received meat slicers courtesy of the Department of Defense. Clark County, Indiana, was even lucky enough to receive two. The value of the slicers ranged from $880 to $4,780.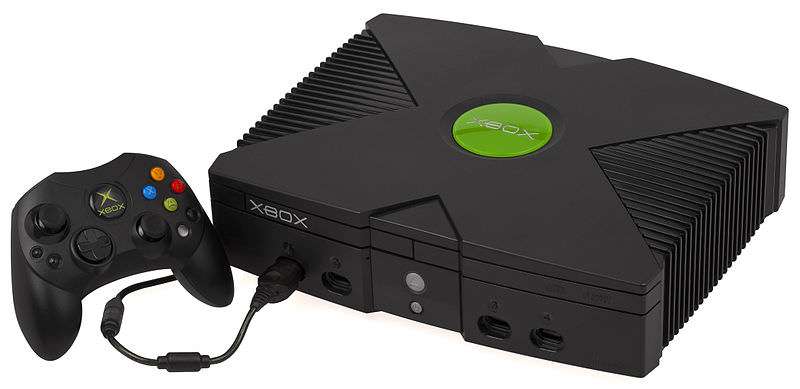 Xbox Games
Yes, Xbox games. I'm guessing Call of Duty and Grand Theft Auto are being used for police training purposes in Allen County, Ohio.
Popcorn & Hotdog Machines, Pizza Ovens
Since 2006, the Department of Defense has given Aiken County, South Carolina, a $1,500 popcorn machine, Clark County, Indiana, two $11,000 pizza ovens, and Maricopa County, Arizona, a hot dog machine and a $3,500 popcorn machine.
This certainly doesn't sound like a program that's "run amok," now does it?