14 Mentally Ill Individuals Killed by Cops in 2014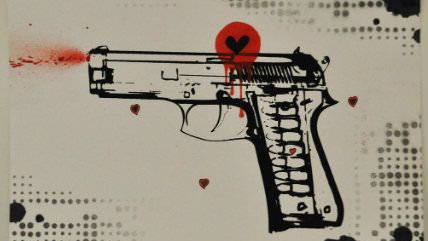 In the wake of the Michael Brown shooting in Ferguson, Missouri, a resident has filed a lawsuit alleging that local police used excessive force in dealing with her unarmed, mentally-ill husband in 2011, ultimately leading to his death. In the suit, she calls for cops to receive better training on responding to those exhibiting signs of mental illness. I recalled reading earlier this year about police "confronting a rising number of mentally ill suspects," often with disastrous results, and decided to see how many specific examples I could turn up. This list is by no means a complete, simply the results of a couple hours of Google searching. I left out any cases I came across wherein the suspect/victim had a gun.
A (incomplete) timeline of fatal shootings of mentally-ill individuals by U.S. cops in 2014:
January 5, 2014: A North Carolina family calls 911 for help when their schizophrenic son, Keith Vidal, begins acting out. The 90-pound 18-year-old winds up dead.
January 25, 2014: Lodi, California, police officers receive a call from a woman who says her brother—a veteran with PTSD—is "going crazy." Less than twenty minutes later, her brother winds up dead.
March 16, 2014: Albuquerque officers fatally shoot James Boyd, a mentally-ill homeless man they're trying to prevent from camping in the foothills.
April 2, 2014: Matthew Pollow, a 28-year-old with schizophrenia and bipolar disorder, is fatally shot by cops outside his mother's apartment building in Boca Raton, Florida. In a statement, investigators say Polow charged a deputy with a screwdriver before being shot.
April 7, 2014: Tinoris Williams, a mentally-ill 31-year-old in Palm Beach, is shot in the head after struggling with an officer who mistakes him for a burglary suspect.
April 13, 2014: A Santa Clara, California, woman calls 911 to say she's suicidal. Police open fire when she answers the door holding a baseball bat, fatally wounding the 53-year-old.
April 30, 2014: Milwaukee police fatally shoot Dontre D. Hamilton, 31, a schizophrenic who is laying face-down in the park when police arrive.
June 6, 2014: A Norfolk, Virginia, family call 911 for help with their schizophrenic relative, 35-year-old David Latham. Latham winds up dead.
June 14, 2014: A Dallas mother calls the cops for help taking her schizophrenic son, 39-year-old Jason Harrison, to the hospital. Harrison winds up dead.
August 11, 2014: Los Angeles cops fatally shoot Ezell Ford, an unarmed 25-year-old suffering from unspecified mental issues. The circumstances surrounding the shooting are still unclear.
August 14, 2014: A 19-year-old Florida California woman with bipolar disorder is fatally shot by police when they mistake a cordless drill she is holding for an Uzi.
August 14, 2014: Phoenix police officers arrive at the apartment of Michelle Cusseaux, 50, to take her to a mental health facility under emergency court order. She has a hammer. She winds up dead.
August 18, 2014: Jeffrey Towe, a Woodland, California, man with "profound mental illness," is fatally shot after cops are called to his apartment building due to him screaming. Towe allegedly charged the cops with a knife.
August 19, 2014: St. Louis cops fatally shoot 25-year-old Kajieme Powell after he robs a convenience store of energy drinks and a pastry. Witnesses say Powell remained at the scene of the crime pacing and talking to himself until police arrived. The officers allegedly opened fire when Powell began walking toward them with a knife, shouting for the officers to "shoot me now."