Jacob Sullum on Rand Paul's Challenge to Conservatives Who Reflexively Support Law Enforcement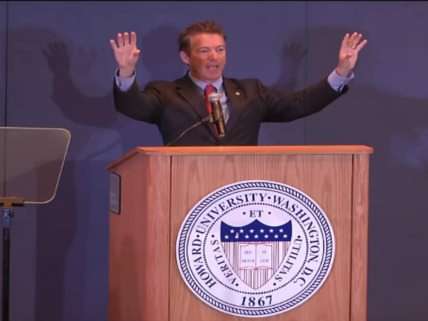 Running for the U.S. Senate in 2010, Rand Paul became known as that crazy right-winger who expressed reservations about the Civil Rights Act of 1964. But in the last two years, the Kentucky Republican has emerged as his party's most passionate voice on criminal justice reform, explicitly decrying the system's disproportionate impact on African Americans.
You might assume that Paul, widely seen as a contender for the 2016 Republican presidential nomination, is trying to redeem himself with black voters who were alienated by his criticism of the Civil Rights Act. Yet both positions spring from the same wariness of state power, Jacob Sullum writes, citing the senator's recent comments on the over-the-top police response to the unrest that followed the fatal shooting of an unarmed black teenager in Ferguson, Missouri.