Steve Chapman: Ferguson Shows Blacks Live in a Different America
Black Americans still live in a country with different rules, different dangers, and different rewards.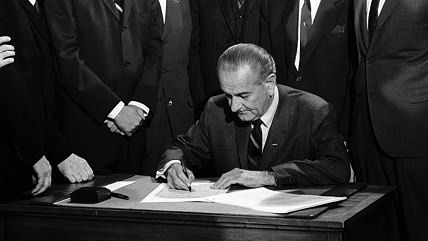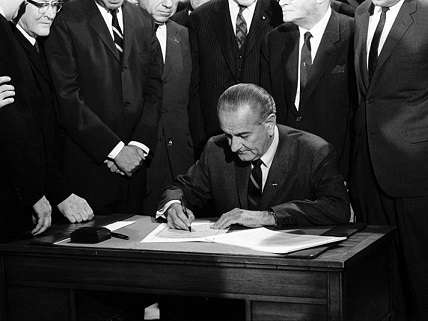 Fifty years ago this summer, President Lyndon Johnson signed the landmark Civil Rights Act of 1964. Back then, it was reasonable to expect that by 2014, America would be a fully integrated nation in which equality prevailed. But as the events in Ferguson, Mo., dramatize, the country still resembles what a presidential commission described in 1968: "two societies, one black, one white— separate and unequal."
There is a big difference in the routine experiences of the two races. White teens have little fear of police, but black teens generally view them with mistrust. A 2013 Gallup poll found that 24 percent of young black males said they have been treated badly by cops because of their race just in the past 30 days.
In conversations with black high school students in Chicago who have visited the Tribune, I've been struck by two things. The first is how hard it is for them to navigate their lives in violent neighborhoods plagued by gangs.
The second is how negatively they regard cops. Being stopped and frisked is a common experience for the boys. They are acutely aware that encounters with police can be humiliating, dangerous, and even fatal.