Autopsy: Michael Brown Was Shot At Least Six Times, Including Twice in the Head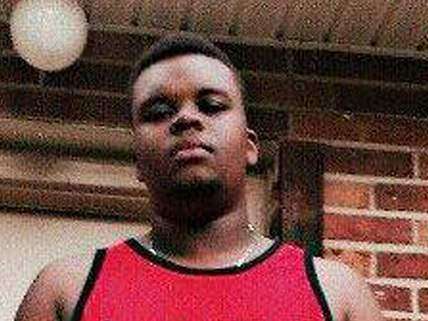 Michael Brown, a teenager who was killed by a police officer last weekend in Ferguson, Missouri, sparking a wave of protests, was shot at least six times, including twice in the head, according to newly released autopsy details reported by The New York Times. All of the shots entered in the front of Brown's body.
The new information comes from a preliminary autopsy report by former New York medical examiner Dr. Michael Baden conducted at the request of Brown's family.
Police in Ferguson have not yet released a complete account of the incident that resulted in Brown's death.
One of the bullets entered the top of Mr. Brown's skull, suggesting his head was bent forward when it struck him and caused a fatal injury, according to Dr. Michael M. Baden, the former chief medical examiner for the City of New York, who flew to Missouri on Sunday at the family's request to conduct the separate autopsy. It was likely the last of bullets to hit him, he said.

Mr. Brown, 18, was also shot four times in the right arm, he said, adding that all the bullets were fired into his front. The bullets did not appear to have been shot from very close range because no gunpowder was present on his body.
Baden had access to the body for several hours, but according to the Times did not see X-rays or statements by witness or police. Local authorities conducted a separate autopsy, and the Department of Justice has also indicated that it will conduct its own examination.
Protests continued tonight, resulting in tension and violent clashes with the police. Multiple news reports and live Twitter accounts from reporters on the ground in Ferguson indicate that some shots may have been fired earlier in the evening (although there are now other reports suggesting that the shots may have just been fireworks) and police responded by firing tear gas into the crowd while pushing them to disperse.