A.M. Links: DOJ to Review Police Tactics, U.S. Sends More Military Advisors to Iraq, Lauren Bacall Dead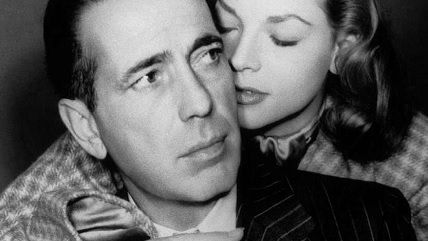 fanpop.com

President Obama spoke about the weekend shooting of 18-year-old Michael Brown in Ferguson, Missouri, calling it "tragic," while the Department of Justice announced it would conduct a broad review of police tactics nationwide. Gun sales in Ferguson have quadrupled. The Ferguson Police Department continues to withhold the name of the officer who shot and killed Brown. A progressive reporter heckled the Rev. Al Sharpton, who arrived for protests in Ferguson, for being a snitch.

The United States is sending 140 additional military advisers to northern Iraq. Iran and Saudi Arabia have both come out in support of Haider al-Abadi to replace Nouri al-Maliki, who refuses to give up as prime minister of Iraq. The Vatican, meanwhile, has endorsed the U.S. air strikes in Iraq, something it usually doesn't do.
Russia has sent a convoy of aid to eastern Ukraine. Ukrainian officials say they will consider any attempt to deliver aid to eastern Ukraine without their consent an invasion.
Officials from Israel and Palestine are expected to continue negotiating as a ceasefire brokered by Egypt comes to an end. Hamas, which rules Gaza, where the bulk of civilian casualties have been, insists this would be the last ceasefire they agree to.
Former Microsoft CEO Steve Ballmer has become the official owner of the Los Angeles Clippers after a judge approved Donald Sterling's wife's authority to agree to a sale.
Actress Lauren Bacall died at age 89.
Follow Reason and Reason 24/7 on Twitter, and like us on Facebook. You can also get the top stories mailed to you—sign up here.