Rep. Polis Pulls Anti-Fracking Initiatives in Favor of Compromise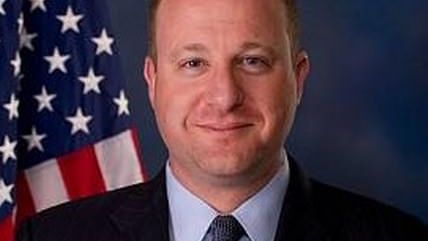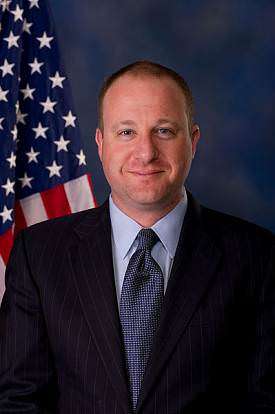 In May, we took note of Colorado Democratic Rep. Jared Polis' anti-fracking initiatives in his state, though he sees it more of a "local control" effort than anti-fracking. Initiatives he threw his weight and money behind were intended to increase regulation on fracking in his state and give municipalities the authority to introduce further restrictions.
His efforts ended up causing some rifts in the Democratic Party in Colorado, because the Democratic establishment there is not necessarily anti-fracking. Polis' push put him at odds with Democratic Gov. John Hickenlooper and Sen. Mark Udall.
Today, Polis and Hickenlooper reached a compromise that will result in Polis pulling his initiatives in exchange for the creation of an advisory task force to recommend fracking regulations to the state's legislature, where stakeholders from all sides would give input.
On Hickenlooper's side, the state will drop a lawsuit against the town of Longmont. The town had passed its own ban on fracking. According to The Hill, industry representatives also agreed to drop two pro-fracking initiatives, one of which would have blocked towns like Longmont from receiving tax revenue from oil and gas development.
Rep. Polis put out a response on Facebook that read in part:
These immediate steps give me great hope that together we will forge a solution that works for all of Colorado. Given my renewed hope that my constituents will be able to shape the statewide fracking policy through the legislative process as soon as the next legislative session, I am withdrawing my financial support for the proposed ballot initiatives. To be clear, I am not giving up this fight, I will continue to push for greater health and safety for my constituents through every avenue available to me. My sincere hope is that the legislature will heed the concerns of thousands of Coloradans that have demanded reasonable safeguards from oil and gas development. I want to thank all the community organizers that have worked tirelessly to bring their concerns to the forefront and have demanded action on this important issue. There is still a great amount of work to be done, but today represents real progress.
There's a video of their joint press conference here.
As always, when reading about fracking fears, it helps to have Ron Bailey's "Top 5 Lies About Fracking" on hand to dispel some of the myths.