A.M. Links: House Suing Obama, Ebola Epidemic Out of Control, Israel to Investigate Gaza School Shelling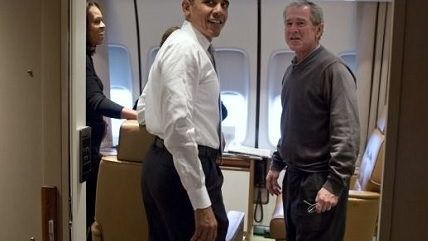 White House

Before the House voted, largely along party lines, to authorize a lawsuit against President Obama, Rep. Sheila Jackson Lee (D-Tex.) suggested on the House floor yesterday that the lawsuit against the president was a "veiled attempt" at impeachment and claimed Democrats never tried to impeach President Bush even though he "pushed" America into the Iraq War. In fact, Rep. Lee co-sponsored a bill to impeach Bush in 2008. Democrats continue to use the threat of impeachment, suggested by Democrats, to raise money and political support.

In a town hall meeting yesterday, Governor Chris Christie (R-N.J.) warned that the state government won't be able to meet all of its pensions obligations.
The Peace Corps is evacuating from Liberia, Guinea, and Sierra Leone over concerns about the ongoing Ebola outbreak while Doctors Without Borders warns the epidemic is out of control.
Israel says it will investigate the shelling of a U.N. school in Gaza. A government spokesperson said he was sure Israel would apologize if it finds it was responsible for the attack.
Prosecutors in China have formally charged with "separatism" a Beijing-based Uighur professor who disappeared with seven students seven months ago, although there was no mention of the students.
George Bush will be writing a book about his father, George Bush.
Follow Reason and Reason 24/7 on Twitter, and like us on Facebook. You can also get the top stories mailed to you—sign up here.