Will NLRB Ruling on McDonald's Franchises Speed Up Low-Wage Job Automation?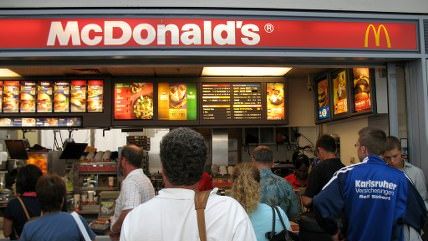 (Consumerist Dot Com / photo on flickr)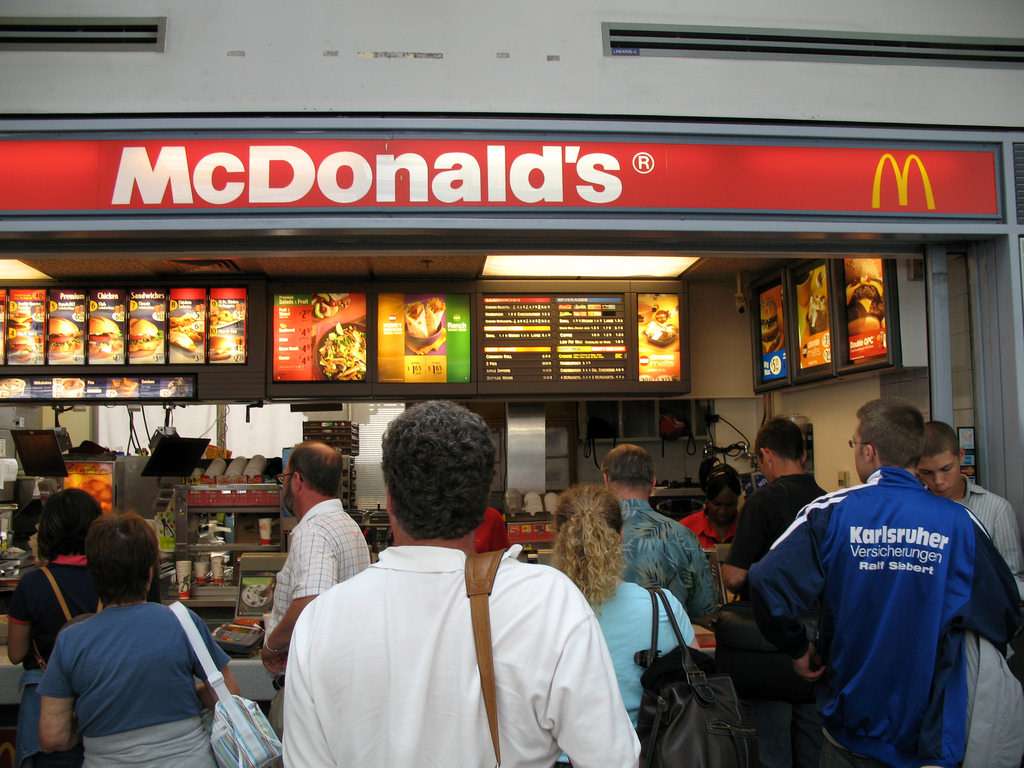 Chalk up what will probably be a Pyrrhic victory for service employee unions, should the decision stand. Counsel for the National Labor Relations Board (NLRB) has determined that McDonald's, the corporation, can be can be classified as a joint employer connected to complaints by employees who work for McDonald's franchises. The coverage of the decision has quickly produced more verbiage than the declaration itself, which is pretty short and actually isn't much about the "joint employer" declaration:
The National Labor Relations Board Office of the General Counsel has investigated charges alleging McDonald's franchisees and their franchisor, McDonald's, USA, LLC, violated the rights of employees as a result of activities surrounding employee protests.  The Office of the General Counsel found merit in some of the charges and no merit in others.  The Office of the General Counsel has authorized complaints on alleged violations of the National Labor Relations Act.  If the parties cannot reach settlement in these cases, complaints will issue and McDonald's, USA, LLC will be named as a joint employer respondent. 

The National Labor Relations Board Office of the General Counsel has had 181 cases involving McDonald's filed since November 2012.  Of those cases, 68 were found to have no merit.  64 cases are currently pending investigation and 43 cases have been found to have merit.  In the 43 cases where complaint has been authorized, McDonald's franchisees and/or McDonald's, USA, LLC will be named as a respondent if parties are unable to reach settlement.
The claims brought against McDonald's accuse the company of firing or retaliating against employees for engaging in activism trying to pressure the fast food chain to raise their wages up to $15 an hour. McDonald's, the corporation, insists in The New York Times the "the company does not determine or help determine decisions on hiring, wages or other employment matters."
Given that the NLRB statement is so small, there is a lot of "What does it mean?" speculation about how broad a precedent this could present. Union leaders seem to think this is ultimately going to result in them winning the fight to unionize, while business leaders think this decision threatens decades of precedents related to franchise law. In the Wall Street Journal, a labor lawyer speculates that this decision could potentially make it easier for union organizers and for collective bargaining, because they wouldn't have to target individual stores.
Endemic in some of the responses to the ruling is this inexplicable idea that businesses are also supposed to be centrally planned. From the Times again:
And in an era when companies increasingly use subcontractors and temp agencies to free themselves of employment decisions and headaches, experts said the ruling could force the companies to be more accountable.

"Employers like McDonald's seek to avoid recognizing the rights of their employees by claiming that they are not really their employer, despite exercising control over crucial aspects of the employment relationship," said Julius Getman, a labor law professor at the University of Texas. "McDonald's should no longer be able to hide behind its franchisees."
But the franchisees can be held accountable for violating the rights of their employees, right? It's not like there's nothing to be done if a McDonald's restaurant breaks employment law. But their pockets are probably pretty small compared McDonald's, the corporation, right? The "Let's stick it to the man!" attitude is strong in response to this ruling.
If the ruling holds, though, it is very easy to see who is going to get screwed over as a consequence. It won't be McDonald's. It will be another factor encouraging the fast food chain (and every other fast food chain) to introduce as much automation as possible to be reduce the potential liability of additional future complaints like these. It has the potential to push out small business owners (90 percent of McDonald's restaurants are franchises). It could encourage McDonald's to shut down problematic restaurants that might not be performing as well as others. Why should some big corporation deal with those big headaches at all if they're not getting a decent profit?