Passenger Says He Wants to 'Bomb Canada' Over Cigarette Taxes, U.S. Fighter Jets Escort Flight Back to Toronto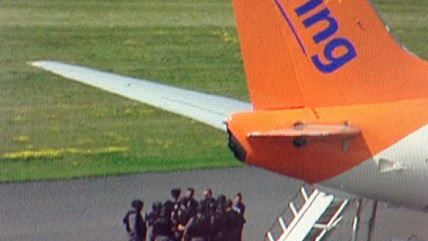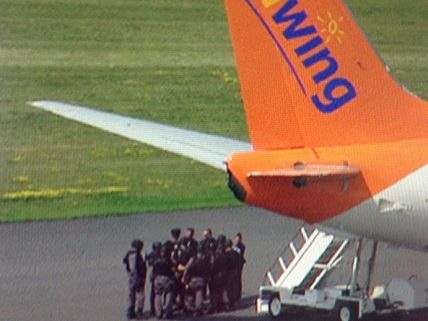 Today in security theater of the absurd, via CTV News:
Passenger Bettina Bathe told CTV Toronto the incident unfolded not long after takeoff when a flight attendant came by to pass out headsets.

"He [an unidentified 25-year-old Canadian passenger] basically just tore a strip off her, explaining how expensive the cigarettes are here in Canada, he hates Canada," Bathe said.

"Then he said, with great expression using his hands, 'I just want to bomb Canada.'"

Following procedure, the flight was then diverted back to Toronto's Pearson International Airport, about 45 minutes into the flight, escorted by two fighter jets.
The Conservative government in Canada unveiled a major cigarette tax hike in its budget in February one that even included "duty-free" cigarettes international travelers enjoy. The taxes in cigarettes still aren't as high as in New York City, where aggressive enforcement of potential cigarette contraband led to the death of a man in police custody earlier this month.
Watch tactical police board the plane in Canada to make an arrest via CTV here.
That white flag over Brooklyn might mean surrender after all.