Convicted Ex-Los Angeles Councilman Will Continue Collecting Six-Figure Pension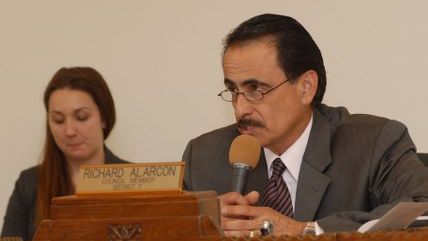 (SEIU International / photo on flickr)
Former Los Angeles Councilman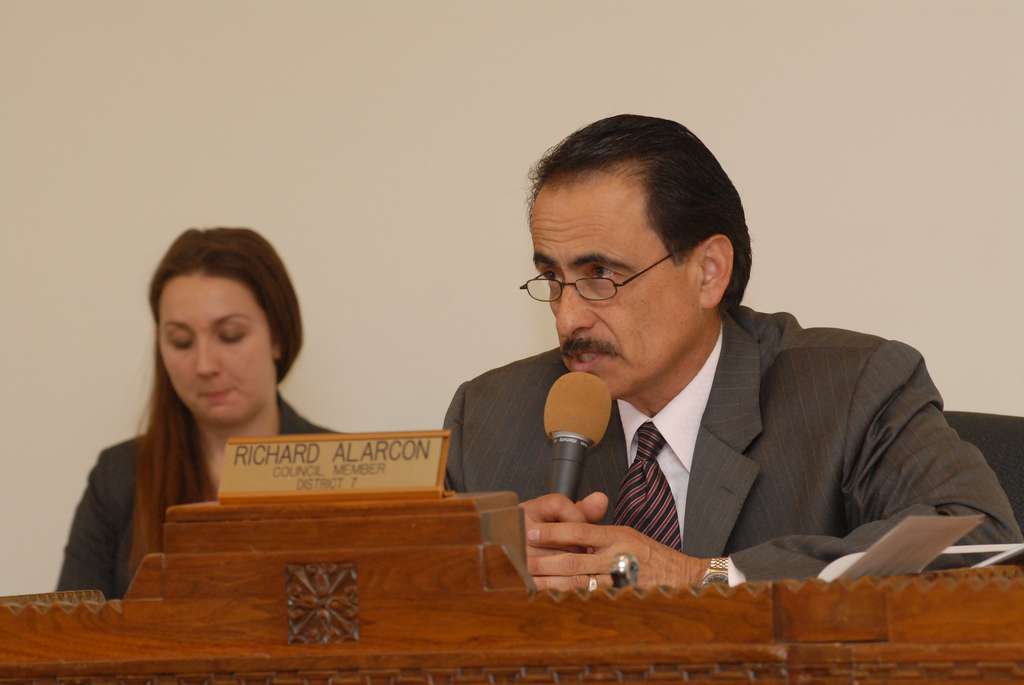 Richard Alarcón's was convicted of four felonies this week, including voter fraud and perjury. It turned out he lied about where he lived in 2007 and 2009 in order to represent the city's District 7. His wife was also convicted of three counts.
But he will keep his pension, which totals $116,000 a year for that short stint on the City Council.  From the Los Angeles Daily News:
Alarcón's conviction comes three months after City Councilman Mitchell Englander introduced a motion that would require city workers convicted of a felony involving the use of their city position to forfeit their pension. The proposed law was spurred by revelations over the $72,000 annual pension collected by a recently convicted city building inspector, Englander's motion states.

Englander's office didn't respond to a comment Thursday. But earlier in the week, an Englander spokeswoman said the councilman is still pushing to pass the ordinance. Amid growing scrutiny over workers' benefits, Gov. Jerry Brown in 2012 signed a law requiring public employees convicted of a felony to forfeit retirement benefits accrued after the date the felony occurred. However, Los Angeles has its own pension systems, and the state law doesn't apply to the city.
It may not actually be possible to strip him of his pension retroactively even if Los Angeles ultimately does pass a law. Unsurprisingly, some who serve office or have worked for the city don't seem particularly outraged:
City councilman and former Los Angeles Police Chief Bernard Parks, whose own hefty annual pension has been criticized, didn't seem fazed by Alarcón's pension allocation, despite the convictions.

"He earned the pension — once you earned it, it's yours," Parks said Thursday. "By City Charter, there's nothing you can do retroactively to take it away. Just because he was found guilty does not terminate nor mitigate the contract he had with the City as an employee."
Having a plum contract with the city is not exactly the same as having "earned" anything. It reminds me of when contestants on Survivor argue over who more "deserves" to win $1 million.