Obama Campaign Vets to Young Lefties: Pay Us $5,000 and We'll Let You Do Our Grunt Work
Do we have a deal for you!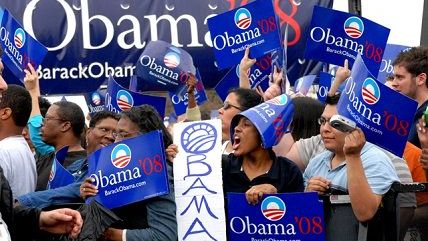 (Roxanne Jo Mitchell / Flickr)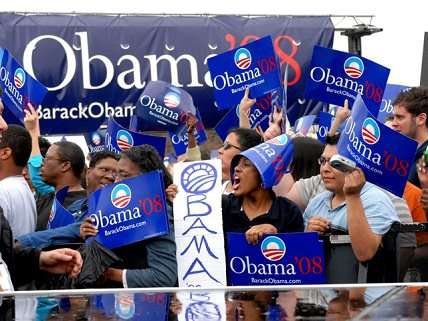 Are you a young liberal, eager to use mass democracy to put your progressive beliefs into action? Well, do we have a deal for you! For the mere cost of $5,000, you could work for two top Obama campaign strategists as an unpaid volunteer doing five weeks of grueling labor for a random Democratic candidate.
That's right, just $5,000—which includes a 5-day training session where you will gain firsthand knowledge from Obama campaign veterans Mitch Stewart and Jeremy Bird, who now run a political consulting firm called 270 Strategies.
The existence of the training program was first reported by BuzzFeed's Evan McMorris-Santoro, who for some reason comes across as skeptical about the value of this unique opportunity:
The cost for the five-day training with Bird and Stewart is $3,500. It costs $1,500 more if a student wants the five weeks of work experience. Critics say those costs are way above the market rate for campaign trainings. …

Much of what the company is offering sounds similar to existing campaign training programs that usually have little or no upfront cost. …

Participants will work on GOTV efforts for their assigned campaigns, according to the 360 program FAQ on 270's website. That includes making phone calls, knocking on doors, and online campaign efforts. This is the grunt work that wins campaigns; it's also the standard task for immersion trainees.
Said election grunt work is often minimally paid or not paid at all. The irony of Democratic staffers replacing the unpaid internship with the you-pay-us internship is not lost on some progressive campaigners:
To Mikey Franklin, a former progressive field staffer who's now trying to end the D.C. practice of unpaid internships, asking people to pay to to volunteer goes against progressive values.
"It's a basic principle that people should work for pay; they shouldn't pay to work," Franklin said. "It's shameful that 270 Strategies are throwing their progressive values out of the window by charging $5,000 for a 5-day training and an unpaid internship. How will we win for the 99% if we only recruit from the 1%?"

A top official at another prominent progressive campaign training firm said 270 shouldn't be running the program at that cost.

"The idea of paying to be a volunteer, I don't entirely understand why they thought that was the best approach," the official said. "I think it's a terrible idea."
For its part, 270 Strategies says it will offer discounts and scholarships as appropriate.
Truly, this is a can't-miss, shut-up-and-take-my-money opportunity for all you prospective Democratic politicos.