A. Barton Hinkle on American Ninja Warrior and Sex Segregation in Sports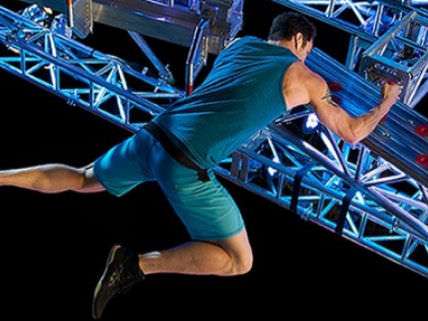 Kacy Catanzaro has put to shame a lot of men much bigger than she. The list includes Denver Broncos wide receiver Matt Willis, Tennessee Titans safety Jordan Babineaux, mixed-martial-arts fighter Jason Soares, snowboarder Graham Watanebe and Olympic gymnast Jonathan Horton. Those are just a few.
Catanzaro, who stands 5 feet 0 inches tall and weighs 100 pounds after a big lunch, did what none of those outstanding athletes could. She made it to Mount Midoriyama, the final stage of the American Ninja Warrior competition. She is the first woman ever to do so. A. Barton Hinkle explains what this teaches us about gender segregation in sports.