U. Wisconsin Denies Plan to Distribute Grades According to Race
Clearly all people contribute to diversity in one way or another.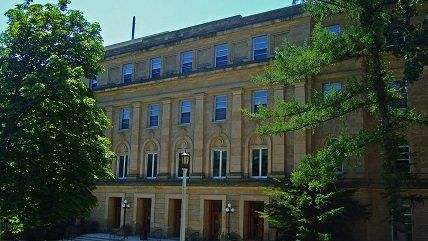 (James Steakley / Wikimedia Commons)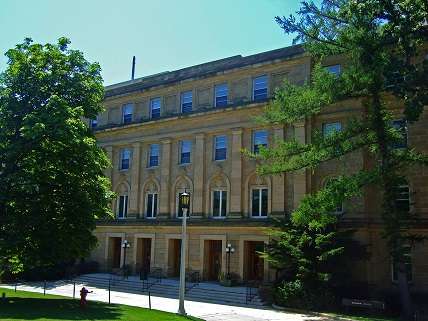 Considerable outrage followed a discovery, made by Professor W. Lee Hansen, that the University of Wisconsin Board of Regents had approved a plan that called for the "distribution of grades" along racial lines. Hansen wrote about the plan at the John William Pope Center for Higher Education Policy's blog last week:
It calls for "proportional participation of historically underrepresented racial-ethnic groups at all levels of an institution, including high status special programs, high-demand majors, and in the distribution of grades."  

We are not told exactly what adherence to this will entail. It appears to mean that directors of programs and departmental chairs will have to somehow ensure that they have a mix of students with just the right percentages of individuals who embody the various "differences" included in the definition of diversity. I cannot see how that is possible and even if it were, how it improves any student's education. 
The idea that a university would give different grades to students for equal work in service of some vague racial equity plan is fairly outrageous. It's also perfectly believable. UW administrators have no problem making admissions decisions based upon skin color. Why should grades be any different?
The story was soon picked up by conservative college watchdogs at The College Fix and Campus Reform. Now the university has responded. Chief Diversity Officer Patrick Sims said the accusations were false; Hansen's characterization of the plan as a racial quota system for grading was "a gross misinterpretation." That's a strong, clear denunciation of race-based grades, right?
Unfortunately, Sims followed up this direct denial with a whole lot of gobbledygook [emphasis mine]:
The concept of Inclusive Excellence allows institutions to engage diversity from a vantage point of alignment with campus quality efforts, underscoring the educational benefits of diversity for all students, while emphasizing it as a central value of the institution. These laudable goals serve as the backbone for how institutions like UW-Madison, which have a long and rich tradition of academic rigor and excellence, can make excellence more inclusive, hence the term Inclusive Excellence. …

This proportional and equitable distribution of grades arises (without intervention at the time of grading) by fostering living and learning spaces that are inclusive of historically marginalized students so that they can do their best learning and earn better grades; not through the "redistribution" of artificially-enhanced grades.

Our goal is to engage diversity and inclusion with a spirit of excellence, integrity and transparency, which is exactly what we intend to do as we look to the implementation phase of our diversity framework.
Having read this, I have no idea what UW's actual plan is. Maybe that was the point?
The full report can be found here. As best I can tell, UW wants more diversity. According to the report, diversity is defined as "race and ethnicity; sex; gender, and gender identity or expression; marital status; age; sexual orientation; country of origin; language; disability; socio-economic status; and affiliations that are based on cultural, political, religious, or other identities."
In that case, clearly all people contribute to diversity in one way or another.