Ohio U. 'Not a Police State' Even Though Admins Banned Smoking, Will Force Cessation On Non-Compliers
Definitely not a police state.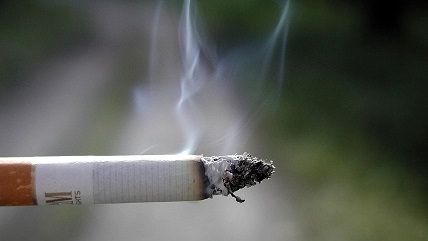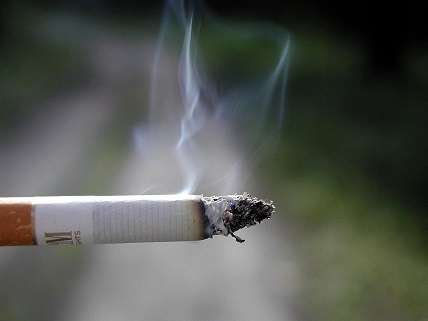 Administrators at Ohio University are working to eliminate smoking—cigarettes and e-cigarettes—from campus. Starting next year, smoking will be absolutely prohibited on university property. No designated smoking areas, nothing. Similar polices have gone into effect at many campuses, of course, and while they are vexing to libertarians (and smokers, obviously), they don't seem to be going away anytime soon.
Like smoking prohibitions at other campuses, there is no specific punishment for people who violate it. Administrators wouldn't want OU to "become a police state," according to OU Vice President Ryan Lombardi.
Does this sound like a police state to you? From The Athens News:
Lombardi said the university plans to use a "community, Good-Samaritan kind of model" to enforce the smoking ban. He said the school currently has no specific plans for disciplinary action for students who smoke on campus, outside of repeat offenders being sent to OU's Office of Community Standards to "talk to somebody."

… Lombardi said he wants language to be clear from day one of a student's attendance, or employment, at OU that smoking is not allowed. He said students' bosses at campus jobs can discipline those who repeatedly break the rule.

Lombardi said a series of campus initiatives are planned to notify students and employees of the new smoking ban throughout this coming year. He said the university is also looking at creating a number of smoking cessation programs and classes to help students quit. Attendance could be mandatory after a certain number of times a student is caught smoking on campus.
Not a police state, just administrators of a government education agency informing students they can't smoke on public property, they are discouraged from smoking at all, and they should definitely check out these classes and products to help them quit. Just, you know, if they want.
Hat tip: The College Fix