Sheldon Richman on Why U.S.-Egyptian 'Historic Partnership' Reeks of Hypocrisy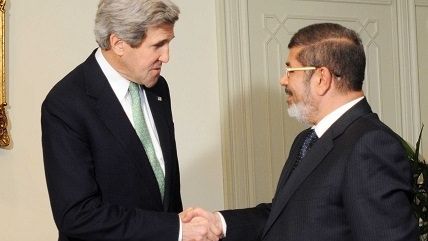 (U.S. Department of State / Flickr)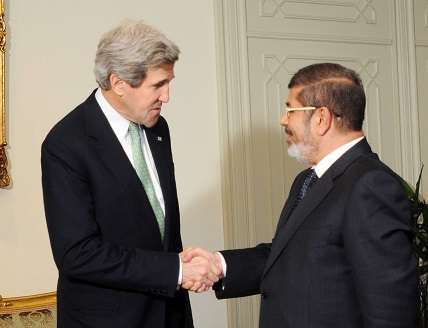 Largely overshadowed by events in Iraq and Syria, the Obama administration is dropping its pretense at displeasure with the military junta in Egypt and restoring full support for the regime that so recently quashed the country's faltering attempt at democracy.
Secretary of State John Kerry affirmed the "historic partnership" between the U.S. and Egyptian governments, while expressing confidence "that the [10] Apaches [helicopter gunships] will come, and that they will come very, very soon." The New York Times noted that "the Egyptian military has been especially eager" to receive the gunships.
Considering how the military government treats the Egyptian people, one can fully believe it, writes Sheldon Richman.