Iraq Requests U.S. Airstrikes, Patent Office Won't Renew 'Redskins' Name, 'Bitcoin Bowl' Comes to College Football: P.M. Links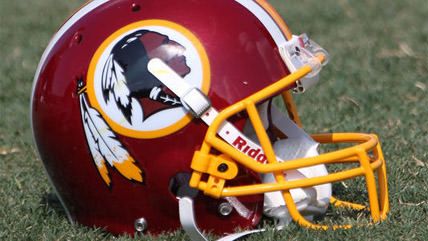 Bitcoin St. Petersburg Bowl

Iraq has formally requested that the U.S. launch airstrikes against the insurgents in the country, but President Obama isn't so sure about that tactic anymore.

The White House intends to try Ahmed Abu Khattala, who allegedly led the 2012 Benghazi attack, as a civilian in the U.S. court system.
The Federal Reserve today lowered its projection for economic growth this year from 3 percent to between 2.1 percent and 2.3 percent.
The Patent and Trademark Office is cancelling six trademarks associated with the Washington Redskins football team, saying that the name is "disparaging to Native Americans."
Sens. Chris Murphy (D-Conn.) and Bob Corker (R-Tenn.) (Bipartisanship! Whoo!) want to raise the federal gas and diesel taxes by 12 cents.
For the next four years, the collegiate football bowl game in St. Petersburg, Florida, will be known as the Bitcoin Bowl—which, if nothing else, sounds better than its previous names: The Beef 'O' Brady's Bowl and The magicJack Bowl.
Follow Reason and Reason 24/7 on Twitter, and like us on Facebook. You can also get the top stories mailed to you—sign up here.