ACLU Sues Mayor, Cops For Arrest of Twitter Parodist
Note to mayors: If you arrest people for saying things on the internet, you are the ones taking away freedom of speech.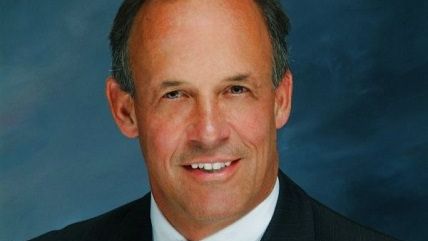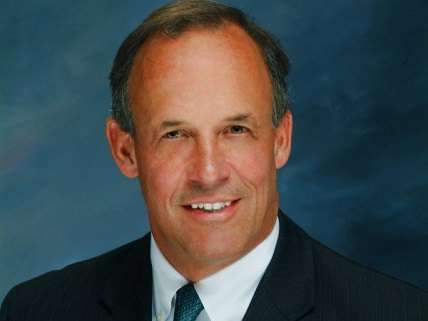 Remember Peoria, Illinois, Mayor Jim Ardis, who tasked local law enforcement with finding and destroying a Twitter account that insulted him?
The American Civil Liberties Union just filed a lawsuit against Ardis, other city officials, and the police department on behalf of 29-year-old Jon Daniel, the creator of the Twitter account that parodied the mayor.
Daniel's home was raided, his property confiscated, and his friend charged with marijuana possession. Authorities initially wanted to charge Daniel with falsely impersonating a public official, even though it was obvious that the Twitter account did not actually belong to Ardis. The state attorney general ultimately agreed and declined to prosecute.
According to an ACLU press release:
The lawsuit, filed in federal district court yesterday afternoon, charges that Mayor Ardis, along with Peoria's City Manager, the Assistant City Manager, the Chief Information Officer, former Chief of Police and two police detectives violated Mr. Daniel's First and Fourth Amendment rights by launching a police investigation based on his speech and then searching his home as part of that investigation.

… "Political parody is a great tradition in the United States — from Thomas Nast to Jon Stewart," said Harvey Grossman, legal director for the ACLU of Illinois and the lead attorney representing Mr. Daniel. "In a number of public statements, the Mayor and Peoria officials have been unapologetic about their activities," added Grossman. "The only way to hold these government officials accountable is to have a federal court rule that their actions violated the fundamental constitutional rights of our client."
Ardis was excoriated by national news media for his actions. He doesn't think he did anything wrong, however. In fact, he thinks he is the victim, and his free speech was violated:
"I still maintain my right to protect my identity is my right," Ardis said in an interview with the Journal Star before the council meeting.

"Are there no boundaries on what you can say, when you can say it, who you can say it to?" Ardis said. "You can't say (those tweets) on behalf of me. That's my problem. This guy took away my freedom of speech."
Note to mayors: If you arrest people for saying things on the Internet, you are the ones taking away freedom of speech.