Al Qaeda Splinter Grabs U.S. Humvees, Sends Them to Syria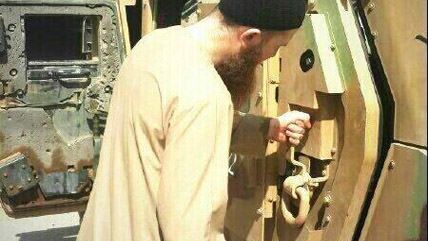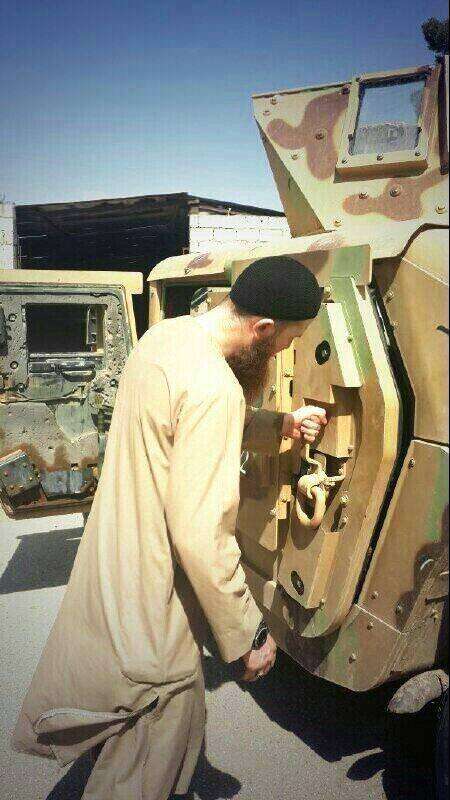 American Humvees are in the hands of a militant Islamic force following a significant battle in northern Iraq. The vehicles, which the U.S. gave to the government of Iraq to quell insurgencies, have already been taken across the border to bolster the Syrian opposition.
CNN reports that an Al Qaeda breakaway group, the Islamic State of Iraq and Syria (ISIS), emerged victorious after "fighting that began five days ago" and "culminated with the militants taking control of security checkpoints, military bases and a prison" in Iraq's second largest city, Mosul.
"The first US humvees arrive in Syria, in the hands of ISIS. Captured in Mosul today," The Washington Post's Liz Sly tweeted with the picture at right. In an article, she explained that "the speed with which one of Iraq's biggest cities has fallen under militant control is striking and suggests the U.S.-trained Iraqi security forces are even more vulnerable than had previously been thought."
Charles Lister of the Doha Brookings Center told Sly:
Washington will be questioning how to move forward in terms of supporting the Iraqi army in its fight against terrorism. Every time ISIS captures territory, it's a reminder that it does so using weapons that have fallen into the hands of the forces the U.S. is trying to counter in the first place.
These development may also affect Congress's consideration of President Barack Obama's already questionable request for a $5 billion fund to support rebel fighters in Syria.
Over 150 people have been killed and 50,000 have fled in the last few days of ISIS's assault. Iraq Prime Minister Nuri Kamal al-Maliki today called on Parliament to declare a state of emergency.