Bitcoin Gaining Momentum With Small Entrepreneurs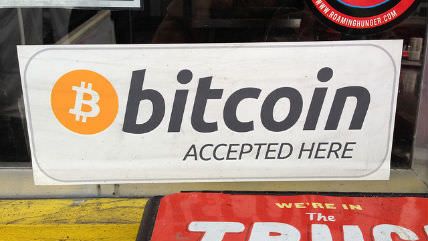 (Credit: Francis Storr / Flickr)
Big companies around the world have started warming up to Bitcoin and now smaller entrepreneurs are incorporating the virtual currency into their businesses.
The Hester Street Fair is a meeting place for collectors, artists, and entrepreneurs that takes place in NYC's Lower East Side. Starting on June 15, it will be hosting the NYC Bitcoin Fair, where you can find "tech enthusiasts, innovative Bitcoin companies, meetups, trading and thirty plus small businesses selling artisan quality goods & food for Bitcoin."
The fair will take place every Sunday until October 26. Suhyun Pak, who is the creator of the NYC Bitcoin Fair and a co-organizer of the Hester Street Fair, told Coindesk:
"The fair is the perfect environment for the use of bitcoin. The small businesses that vend at Hester Street Fair are very entrepreneurial and flexible and willing to try new things out. They aren't burdened by having to go up a chain of command for permissions to try things. They are also excited to be at the forefront of this new technology."
On the West Coast, several restaurants in San Francisco have started accepting Bitcoin. Most of them use Bitpay, which is the oldest Bitcoin payment system and can be used for a 1 percent transaction fee. Curry Up Now is one of the restaurants in San Francisco that has been accepting Bitcoin for a few months. Darrel Oribello, regional manager of one of Curry Up Now's locations in San Francisco, told the Inside Scoop SF last week:
"My initial reservation was that it wouldn't be popular or that it would hold up the line. It has been a smooth process, though. There is no difference between when someone is paying with bitcoin or credit cards."
A third-party like Bitpay is not necesarry though, and individuals can easily send Bitcoins to one another for no transaction fee at all. In the U.K., one innkeeper is only accepting rent payments in either Bitcoin or Litecoin.
Businesses on both a large and small scale have started taking advantage of the many benefits of digital currencies like Bitcoin. Let's hope this trend perpetuates itself as Bitcoin's value continues to rise.