New W.H. Press Sec. on Lethal Aid to Syria Rebels: 'You Can Say Whatever You Want About It'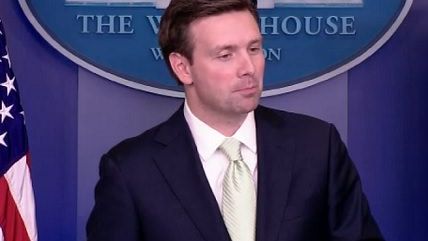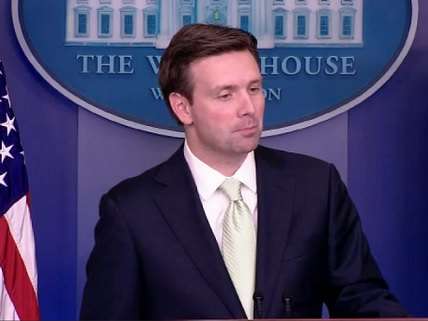 White House Deputy Press Secretary Josh Earnest, soon to replace Jay Carney, had a tough Monday but noted to reporters at the daily press briefing that it wasn't actually his first day on the job. Asked to clarify comments by National Security Advisor Susan Rice that the U.S. is providing "lethal" aid to Syrian rebels—and how military aid could be anything but lethal—Earnest told a reporter she could say whatever she wanted about it, before underlining that rebels in Syria were receiving "military and non-military assistance."
Earnest was also asked to square Rice's comment that Sgt. Bowe Bergdahl—who was traded to the U.S. by the Taliban in exchange for the release of five Guantanamo detainees—had served with honor and distinction, in light of reports that he had deserted his post. "You're asking me a hypothetical question," Earnest said.
Earnest didn't seem as comfortable spinning talking points as Carney, but may get there by the time he takes over. Earnest was also asked whether President Obama had read Hillary Clinton's new book. He didn't seem aware the book was already on sale.