Tonight on The Independents: Welcome to the REAL World, Graduates!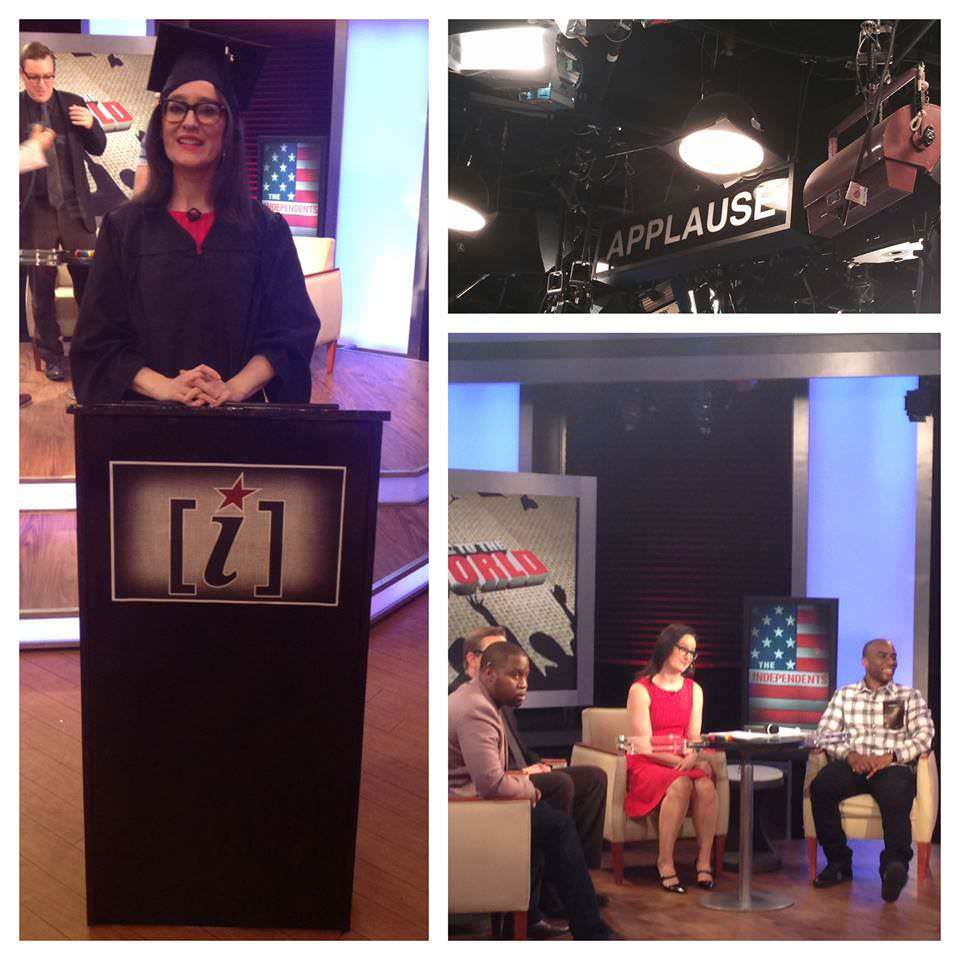 Tonight's episode of The Independents (Fox Business Network, 9 p.m. ET, 6 p.m. PT, repeats three hours later) is special in at least the following four ways:
1) Is in front of a live studio audience, composed of young rapscalions.
2) Includes a commencement address, and possibly some unfortunate dancing, from Kennedy.
3) Is chock full of practical advice for everyone, not just college grads. Like, how to get drunk at a bar on only one beer, and what to do with those naked photos of you on Facebook.
4) Provides the important linkage between interning and dealing weed.
Guests from the school of hard knocks include comedian Sherrod Small, Gavin "Everything I Learned in College Was a Lie" McInnes, BrandYourself.com co-founder Patrick Ambron, Fox Business anchor Gerri Willis (who will give tips for dealing with student-loan and other types of debt), Fox Biz personal finance reporter Kate Rogers (who will talk about the industries and skill-sets of the future), and hip-hop DJ Charlamagne tha God. It's certainly not your average television program.
Follow The Independents on Facebook at facebook.com/IndependentsFBN, follow on Twitter @ independentsFBN, please tweet early and often during the show, and click on this page for more video of past segments.